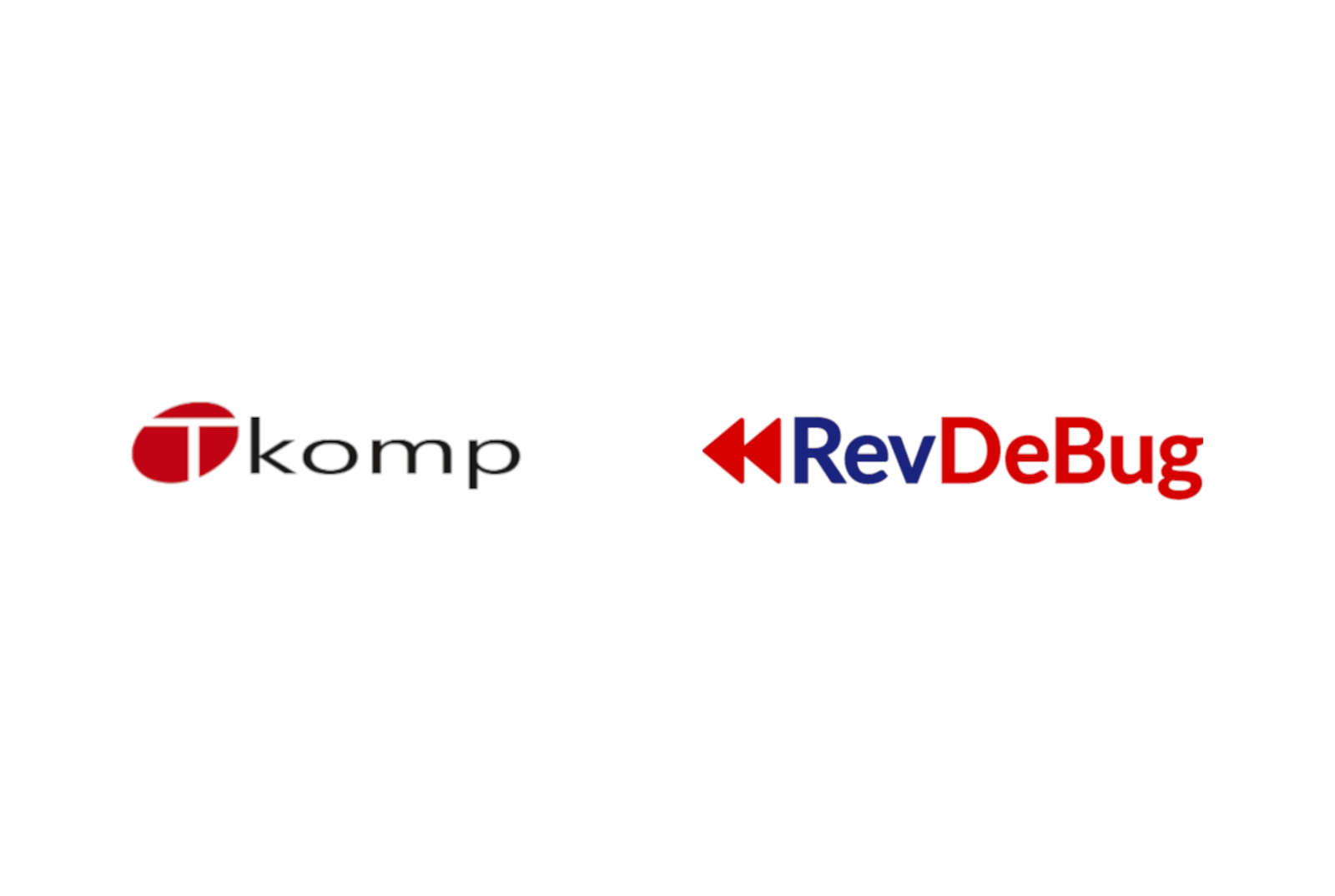 Case study: How RevDebug helped TKomp speed up finding errors and save over $300,000 per year
About TKomp
TKomp creates document management and enterprise resource planning systems, assisting in implementing ISO standards. It has over 24 years of experience and employs about 50 employees (mostly engineers).
TKomp has completed several hundred large projects for companies such as Philips, Bridgestone, Reckitt Benckiser, AEGON, ArcelorMittal, IKEA and Danone.
The challenges facing TKomp and why it decided to work with RevDeBug
Since TKomp's clients use its software for crucial company processes and ERP, they require rigorous service contracts with substantial penalties if TKomp fails to immediately fix any software errors that occur.
Over the years, TKomp made significant investments in the development teams, their constant monitoring as well as the oversight on the application to eliminate software errors quickly and effectively.
TKomp had to tackle the challenge without continuous investments in hiring more developers or service staff. However, this resulted in inefficiency of the developers' work which translated into thousands of dollars lost per month.
When one of TKomp's clients from the insurance industry faced a problem, and the Service Level Agreement required TKomp to act quickly on the software error, finding a solution turned out to be challenging.
Despite constant investment in employee training and improving code quality, as well as growing the maintenance team, this did not provide an adequate solution to the problem. With no access to logs, an inability to download the database, and no way of recreating the production environment, it was extremely challenging to identify the root cause of the problem, even with excellent engineers on board.
Even though an error could mean only a few lines of code need to be changed, finding them is the real challenge as it could take days, or even weeks, for an entire development team to do so.
"As a Development Team Manager, I am aware that most of the bug fixes are only a few lines of code. The biggest challenge is to know where to put them."
– Marcin Nawrocki, Chief Engineering Officer at TKomp
To speed up identifying the root cause of the issue, TKomp decided to use to first version of RevDeBug.
How RevDebug helped TKomp discover the root cause of the errors
TKomp took advantage of RevDeBug's option to debug on production. The company released an updated version of its product, compiled together with RevDeBug, in the hope that it would bring a breakthrough.
It only took TKomp 15 minutes to discover what the source of the problem was.
"The team of our best people has been trying to figure out the root cause of the problems for almost three days, without success. When we used RevDeBug, we knew what the root of the problem was within 15 minutes. It saved us a lot of money."
– Marcin Nawrocki, Chief Engineering Officer at TKomp
This was the first big test for RevDeBug, and TKomp branded the solution a life-saver.
Since the issue was related to the salary generation process of one of the largest insurance business companies, RevDeBug helped TKomp keep its reputation intact and avoid huge financial penalties and legal consequences.
RevDeBug addressed the most critical challenges in TKomp's projects by providing the logs, eliminating the need to manually download a database on multiple projects at once, and helping drive efficiencies.
This resulted in more than $300,000 saved per year, not to mention eliminating the risk of potential fines.
Thanks to RevDeBug, TKomp's continuous development to hundreds of clients worldwide is faster and more error-proof.