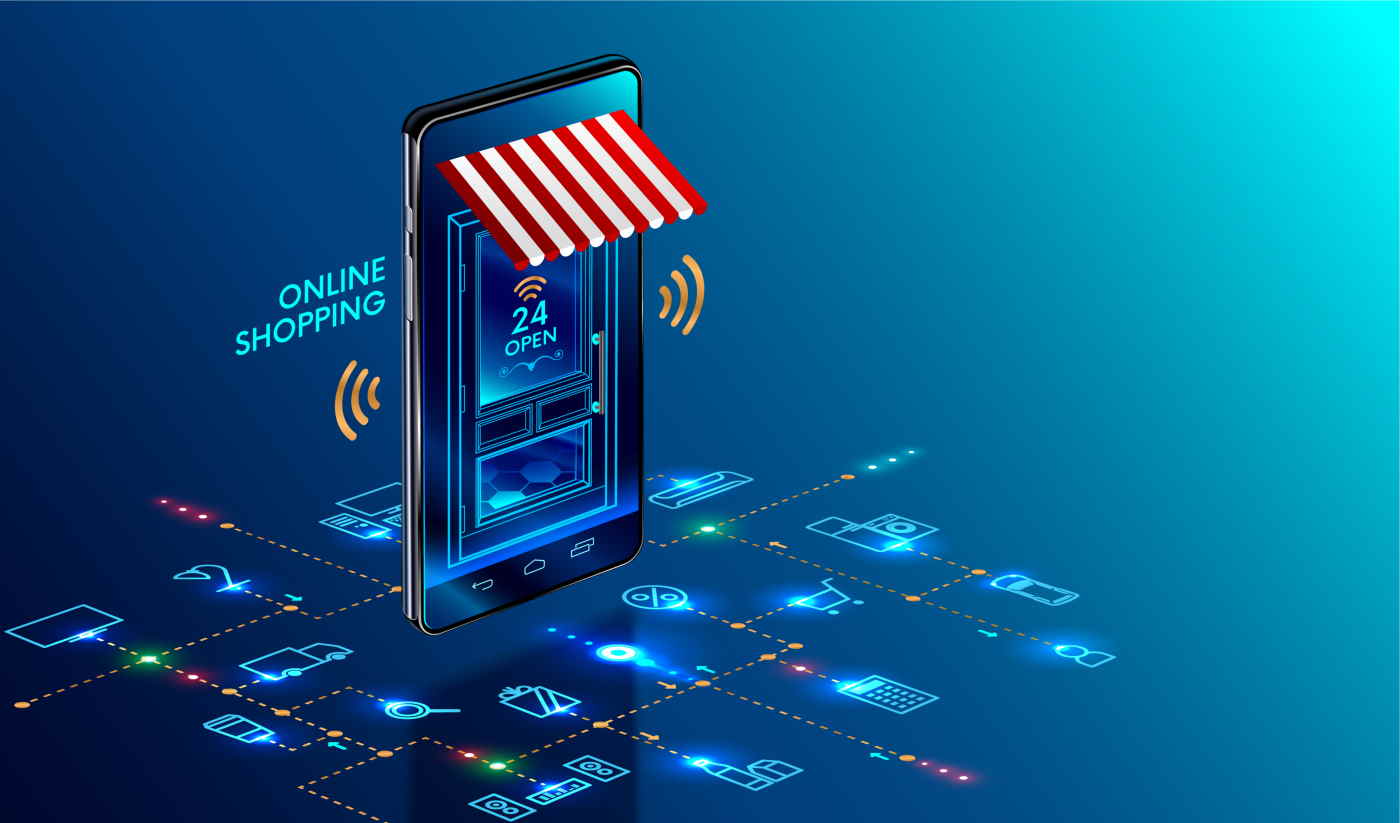 The Future of Technology in Retail
The past year has witnessed the fastest pace in retail innovations in decades.
And it's not slowing down in 2021.
Like many industries today, the retail sector is in an extreme state of disruption. With technology outspreading its wings all over the world, a lot is shifting in the retail industry.
Stores are shifting online, retail space is shrinking, new technology is emerging, m-commerce is taking center stage, and malls are on the edge of extinction. In fact, new research has revealed that in five years, 20-25% of the malls will be gone.
Which brings us to the question: What is the future of retail?
In this post, we'll explore the key technological changes and trends reshaping the future of retail in 2021 and beyond. Let's dive in!
1. Artificial Intelligence
Back in 2011, Gartner predicted that by 2020, 85% of retail customer engagement would be facilitated by artificial intelligence.
While we can't accurately say that this prediction has become a reality, one thing is certain. Artificial intelligence has become a disruptive force in retail and is here to stay. In fact, the latest stats show that by 2021, AI will power 15% of all customer interactions.
So, how is AI being used in retail?
Predictive analytics.
Artificial intelligence combines huge data sets with machine learning algorithms to provide valuable insights to retailers.
These machine learning algorithms can analyze massive data sets and use what they learn to predict future patterns from your analytics. This way, your artificial intelligence system can make assumptions and answer questions such as:
What time of the day are your customers most likely to buy?
How often do your customers complete a sale?
What type of content attracts your customers most?
With this information, retailers can make informed product recommendations and offer discounts to the right customers. E-commerce retailers are also using AI to tailor content to specific consumer groups and provide personalized customer experiences.
2. Social Commerce
The novel coronavirus pandemic ushered in what many people called "retail apocalypse," as consumers switched to online shopping to reduce the spread of the pandemic.
With state-imposed lockdowns and stay-at-home policies rocking every country, online shopping became the new norm. A recent Bazaarvoice survey found that in the earliest stages of lockdown in March 2020, 91% of respondents were shopping online for business products.
As the move to online shopping intensified, social commerce—the buying and selling of goods on social media—began to gain traction.
Instead of clicking through to a third-party website, users can complete a purchase right within the social media app. While social commerce isn't a new concept, its adoption has been on the rise, and it continues to make waves in retail.
For instance, in 2020 alone, we saw a partnership between Shopify and Tik Tok and the introduction of Facebook shops. These online shops allow customers to browse, explore and purchase your products directly on Facebook and Instagram.
3. Staff-Free and Cashier-Less Stores
With social distancing guidelines still in place, staff-free and cashier-less stores have been gaining traction since 2020. Shekel Brainweigh Ltd, a company that provides weighing systems for retail, surveyed consumers to find shifts in shopping trends due to COVID-19.
According to the results, 87% of shoppers said they prefer to shop in stores with touchless or robust self-check-out options.
Many retail stores are using cutting-edge technologies such as machine learning, IoT devices, computer vision systems, RFID tags, and facial recognition to go staff-free.
These technologies are not new to retail, as big names companies like Amazon have been using them for a while now. For instance, Amazon utilizes this technology in their Just Walk Out system to create a staff-free and cashier-less shopping experience.
4. Move to Mobile Commerce
In an age where mobile browsing exceeds desktop, it comes as no surprise that mobile commerce is the next big thing in retail.
Mobile commerce, popularly known as m-commerce, is the buying and selling of goods and services through mobile devices, such as smartphones.
As more mobile payment apps (Apple Pay, PayPal, Samsung Pay, etc.) are used to accept payments, the use of mobile payments will undoubtedly be on the rise.
Currently, the global m-commerce market is worth $628 billion. The market is expected to grow at a CAGR of 34.9% to reach $3.9 billion by 2026.
The rapid shift to m-commerce is partly because mobile devices offer a better customer experience while facilitating faster purchases.
There is also the convenience factor and the ease of connecting with customers. For instance, with online shopping, interaction is mainly via email. But with m-commerce, you can send push notifications directly to their mobile devices.
5. Preference for Strong Omnichannel Offering
As consumers increasingly move between different online and offline touchpoints, a seamless omnichannel experience becomes vital.
Today, there is a strong movement towards omnichannel offering within retail.
Retailers no longer have mobile or web departments. They're functioning as one unit to fuse the digital and physical customer experience.
It's a new dawn in retail as retailers restructure their organizations—expanding distribution mediums, rethinking inventory, and creating new roles that fit an online and offline culture.
The purpose of omnichannel is to keep customers moving along the buyer journey no matter where they are at the moment. And this approach has been proven to work.
For instance, shoe company DSW has been on the omnichannel game for years, allowing shoppers to buy online and pick their orders at the most convenient store. Starbucks and Timberland also allow their customers to buy online and swing by for a quick pick up.
6. Voice Commerce
Voice commerce is a retail technology that allows shoppers to use voice commands to search and purchase products online. With Siri, Alexa, and Google Assistant becoming mainstream, people are using these voice assistants for pretty much everything.
In the retail space, consumers are using these voice assistants to:
Conduct searches for products in e-commerce stores
Add items to a wish list or shopping cart
Facilitate retail transactions from search to check out
In 2018, Google reported that it sold one Google device every second. Ever since the launch of Google Home Mini, the sale of these voice commerce devices has been on the rise.
Today, an estimated 111.8 million Americans use voice search features, a 9.5 increase from the previous year. The use of voice search is expected to increase 9.7% to reach 122.7 million users by the end of 2021.
Combined with the advancement in AI and machine learning, there's no doubt voice commerce will play a huge role in retail in the years to come.
7. Augmented Reality
In 2019, Gartner predicted that by 2020, around 100 million consumers would utilize augmented reality to shop online and in stores. This prediction became a reality in 2020 when the customer conversion rate for AR-engaged users rose by 90%.
Today, virtual fitting rooms that utilize augmented reality are making waves in retail. Since the "try before you buy" approach is proving difficult due to the COVID-19 health guidelines, augmented reality has become the perfect solution for consumers.
Retailers, such as Sephora, are using augmented reality to let consumers virtually try on clothes. Others, like Ikea, are using AR-enabled apps to allow consumers to visualize what a sofa or furniture will look like in their homes.
From there, customers can navigate to the retailer's website to complete the purchase. Retailers are using augmented reality to enhance the shopping experience and allow customers to test products in a way that replicates a real-life shopping experience.
The convenience brought about by AR is revolutionary and futuristic, reinforcing the fact that technology is truly changing the future of retail.
8. Internet of Things (IoT)
Much like artificial intelligence, The Internet of Things (IoT) provides valuable data that can garner insights to support an omnichannel culture.
Retailers are implementing IoT technology for various uses, including gaining insights into consumer behavior and product performance. Some of the top applications of the Internet of Things (IoT) in retail include:
Predictive maintenance
Consumer engagement
Inventory management
Smart equipment
For example, RFID technology in retail leads to ultra-fast inventory location, both within the warehouse and in physical stores. In turn, this facilitates faster delivery, more responsive customer service, and a great customer experience.
The Internet of Things in retail has radically transformed the industry, with many retailers gravitating towards this trend. In 2020, the global IoT industry was valued at $35.63 billion and is expected to reach $67.6 billion by 2024.
When combined, the Internet of Things (IoT) and Artificial Intelligence (AI) hold the promise of a more connected retail future.
9. Increased Use of Chatbots
With AI systems getting smarter by the day, chatbots will continue to be one of the biggest e-commerce technology trends in the future.
Chatbots are AI programs that can simulate conversations with users through messaging applications, websites, mobile apps, or phones. Successful brands are using chatbots to engage their customers in various ways.
Chatbots perform many tasks and can assist customers in many ways throughout the buyer's journey, including:
Answering frequently asked questions
Informing customers about shipping, return policy, payment methods, etc.
Suggesting product recommendations
Collecting customer feedback and solving customer queries
To make sure that chatbots are effective, retailers need to make them visible and easy to access. Rather than hiding them away on select pages, chatbots should feature on every page.
If used the right way, these little tools can be a game-changer in retail. Chatbots offer companies and users alike big advantages, like shorter wait time, increased engagement, and a wealth of customer insights.
10. Digital Payment Systems
While many consumers still prefer credit cards for online payments, digital payments are quickly gaining traction. This is particularly true for e-commerce.
Statistics show that digital payment solutions in the US increased by over 15% in 2019. What's more, total transaction value is expected to grow by 12.01% to reach a projected amount of $10m by 2025.
From PayPal and Apple Pay to Google Pay and WeChat, expect to see an increase in the adoption of digital payment methods in the near future.
And as the retail sector continues to embrace digitization, more retailers are widening their payment methods and tapping into new payment gateways. Today, a growing number of retailers are accepting cryptocurrencies such as Bitcoins and Dogecoin.
For instance, Starbucks now allows its reward members to convert Bitcoins into cash balances on their Starbucks cards via Bakkt. Whole Foods is another retailer that allows its customers to pay for groceries using Bitcoin and Gemini.
11. Robotics & Autonomous Delivery
Robotics and autonomous vehicles have defined a new era for retail.
In their recent report on the Rise of Machines in Retail, CFRA—a global independent research firm—concluded that robots would fight the grocery war of the future. These robots are impacting the retail sector in unprecedented ways.
For instance, two of the country's biggest retailers, Walmart and Kroger, are leveraging robot-powered micro-fulfillment centers in their stores that can handle up to 10 times as many online orders per day.
Many retailers are also increasingly relying on robotics to complete specific tasks. For example, Levy Restaurant uses a robotic chef called Flippy to flip burgers and perform other minor tasks.
Amazon, the e-commerce giant, is also not left behind in the robotics game. In its 2020 Sustainability Report, the company shared that it had placed an order of one hundred thousand new autonomous vehicles from Rivian that it will deploy over the next decade.
From the look of things, robotics and autonomous vehicles might be the future of retail. It just might take a little bit longer to get there.
Where Retail Goes from Here
Whether retailers should embrace digital transformation is no longer a question. Every business owner knows that they need to adapt to the changing times to remain relevant in the ever-competitive digital world.
Understanding which trends will stick beyond 2021 can help you anticipate your needs and embrace scalable technology that will ensure you're ready for what the future might hold.