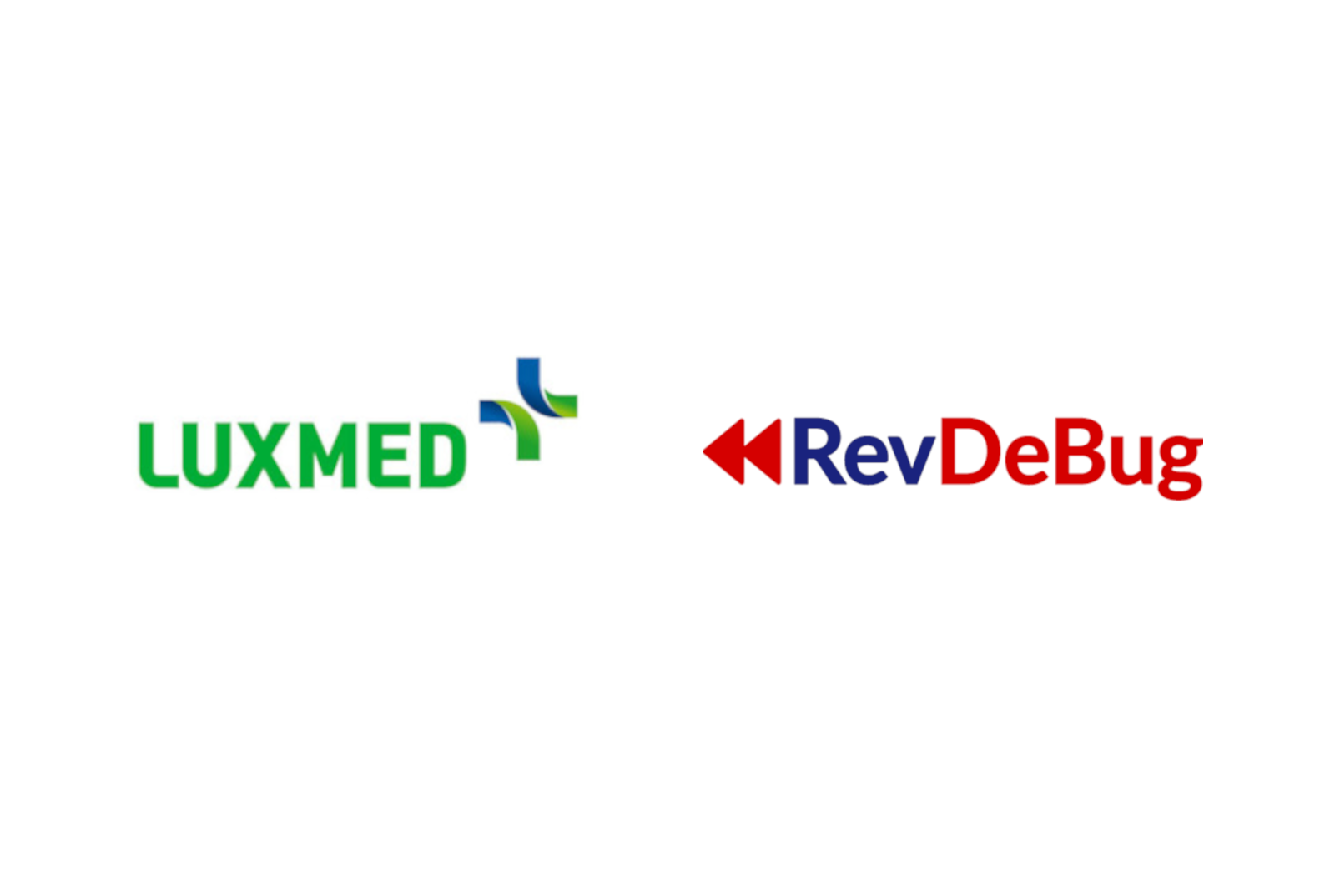 LUX MED joins forces with RevDeBug to provide seamless patient experience
About LUX MED
LUX MED is a leader in the private health services market in Poland and part of the international Bupa Group, which operates as an insurer and provider of medical services all over the world.
The company provides a wide range of services, including outpatient, diagnostic, rehabilitation, inpatient and long-term care for over 2,500,000 patients. It employs more than 8000 doctors and 5000 support staff members.
Collaboration with RevDeBug
LUX MED began testing RevDeBug in 2021. Following a successful outcome, the company decided to sign a contract and implement the solution to ensure frictionless user experience.
"We implemented the tool on the patient portal first, keeping in mind the need to maintain the availability of the self-service interface, for instance to book appointments and telephone consultations, renew prescriptions, talk to the doctors or check test results online", said Jarosław Wójciński, Head of IT Development at LUX MED.
According to Tomasz Garbowski, a LUX MED Board Member, "the current dynamic growth of LUX MED Group is based on its great openness to innovation. We're always on the lookout for new technological solutions that support the quality and comfort of the medical services we provide on the one hand, and increasing the reliability and efficiency of system changes, delivered by tens of internal Scrum teams, on the other."
How RevDeBug's unique Flight Recorder technology helps to find the root cause of any error
RevDeBug's unique technology, patented in the US, works in a way similar to a flight recorder on a plane. It shows precisely where an error occurred as well as all the factors that led to it, which means that developers no longer need to spend time on making hypotheses and trawl each line of code looking for the bug. Instead, they can watch a video recording of what happened right before the error occurred and simply fix it. "As a result, the efficiency of IT teams goes up by at least 20% and the time spent on fixing bugs is reduced by more than 50%", said Adam Kruszewski, CTO at RevDeBug.