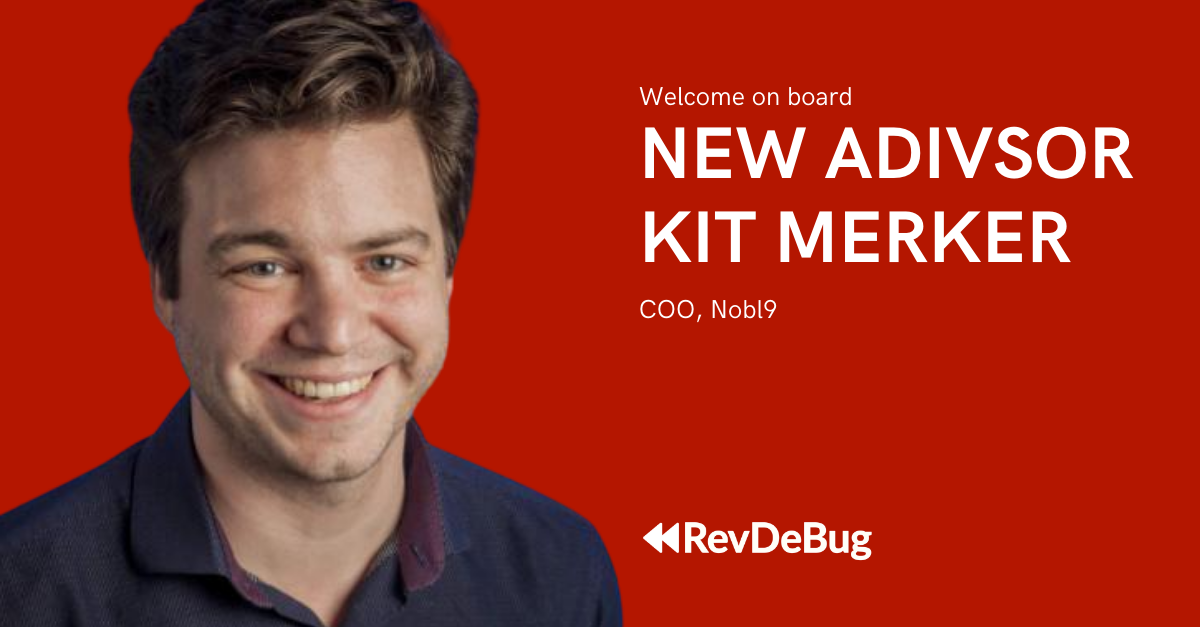 Kit Merker,  COO at Nobl9, joins RevDeBug in an advisory role
I am happy to welcome Kit Merker, COO at Nobl9 as an advisor to our company!
I have spent the last 20+ years developing software and I witnessed the rapid changes in technology. Software going forward in leaps and bounds did not immediately mean that monitoring, diagnosing, and troubleshooting software challenges have been overcome. It improved a lot but still sometimes is more similar to a murder mystery than engineering work – with RevDeBug we aim to solve this. Today is a very important day because our vision is being validated in a spectacular way.
Having Kit on board is a great support and allows us to reach even higher. Learning from his vast experience in the technology and business fields, gained from working at top companies like Microsoft, Google, JFrog CNFC, and Nobl9, is a true pleasure and a great chance to build an even better cloud-native observability platform.
At RevDeBug we see every day how difficult it is to monitor and troubleshoot apps, especially when we talk about distributed and complex systems.
We all realize the challenges of identifying symptoms and root causes of errors grow exponentially with the complexity of the system. And are very often a strain on businesses in terms of time and money.
I believe that traces, logs, and metrics are becoming a commodity right now – we can easily choose how we want to implement them and where we want to process them. The movement around observability, many great companies, and a powerful open source community all prove that.
RevDeBug adds a missing piece to that: code state and history of execution that led to the errors and was responsible for generating logs, metrics, and traces. Thanks to our patented technology we are able to automate and standardize instrumentation of the apps, and with our unique code record&reply function we simplify troubleshooting and debugging, so developers can focus on delivering better quality software faster.
Having Kit Merker join our journey further proves we're on the right path. I think that his own words are the best way to describe it:
"Empowering developers to quickly and confidently find and fix issues with their code is one of the most important goals of any software organization. I am truly impressed by the technical elegance of RevDebug's solution and how the team has used real-world experience to build something bulletproof and valuable. I'm excited to be a part of their journey as they grow a fantastic company around killer technology."
I am extremely excited to have Kit's business and technological acumen with us and I am sure that his advisory role will help us get a strong footing on everyone's radar as well as grow the operations of RevDeBug.
Welcome, Kit!
Adam Kruszewski, CTO of RevDeBug