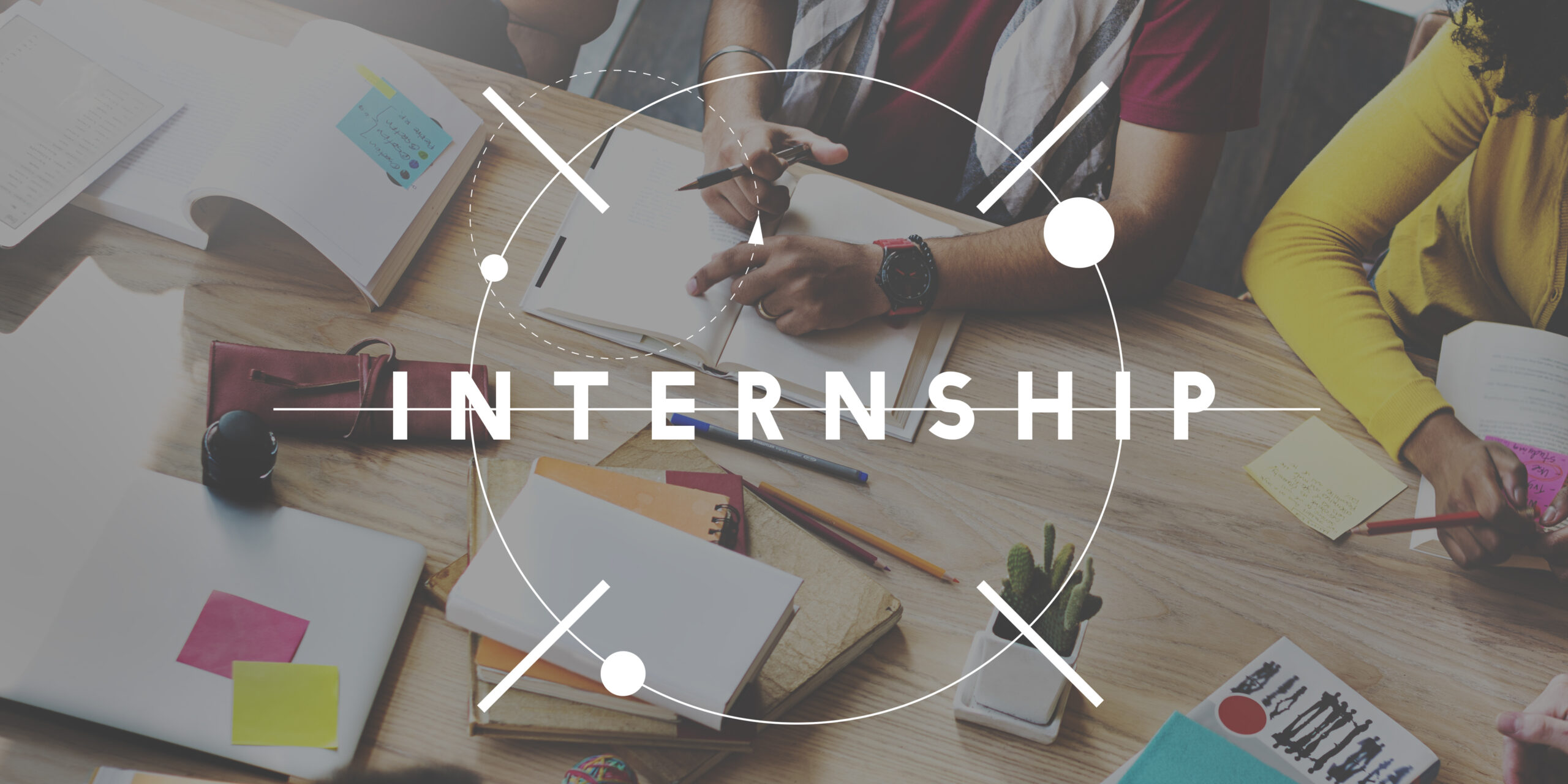 What I have learned in RevDeBug is that with a deep tech project, one that requires rummaging in compilers and discovering the secrets of how programs and platforms really work under the hood, it is best when you enter the deep waters immediately and have great mentors with years of experience to help you. This fast track approach really works and allows you to gain skills and hone craftsmanship faster.
That's why internships have been part of RevDeBug's culture for quite some time now. We are both happy and privileged to be able to provide guidance and benefit from the enthusiasm and talents of young specialists that have decided to take the first steps in their careers with us.
Apart from the usual challenges of getting into your first workplace, the current pandemic situation has been a challenge in and of itself, not only economically but also when it comes to workplace coordination, project management, and building lasting relationships with your coworkers to ensure smooth and seamless work.
We are trying to make the internship at RevDeBug not only a nice entry in your CV. We are also aiming to supplement the theoretical knowledge that you get at university with some practical tips and tricks of everyday work within a software company. We are hopeful that the habits that our interns develop while at RevDeBug will help them be successful in their further careers.
To make this account more relatable we asked three of our internship participants to share their experiences of working at our company. Kaja, Kuba, Łukasz, and Filip will help you get a first-person overview of what it's like to join an innovative software company.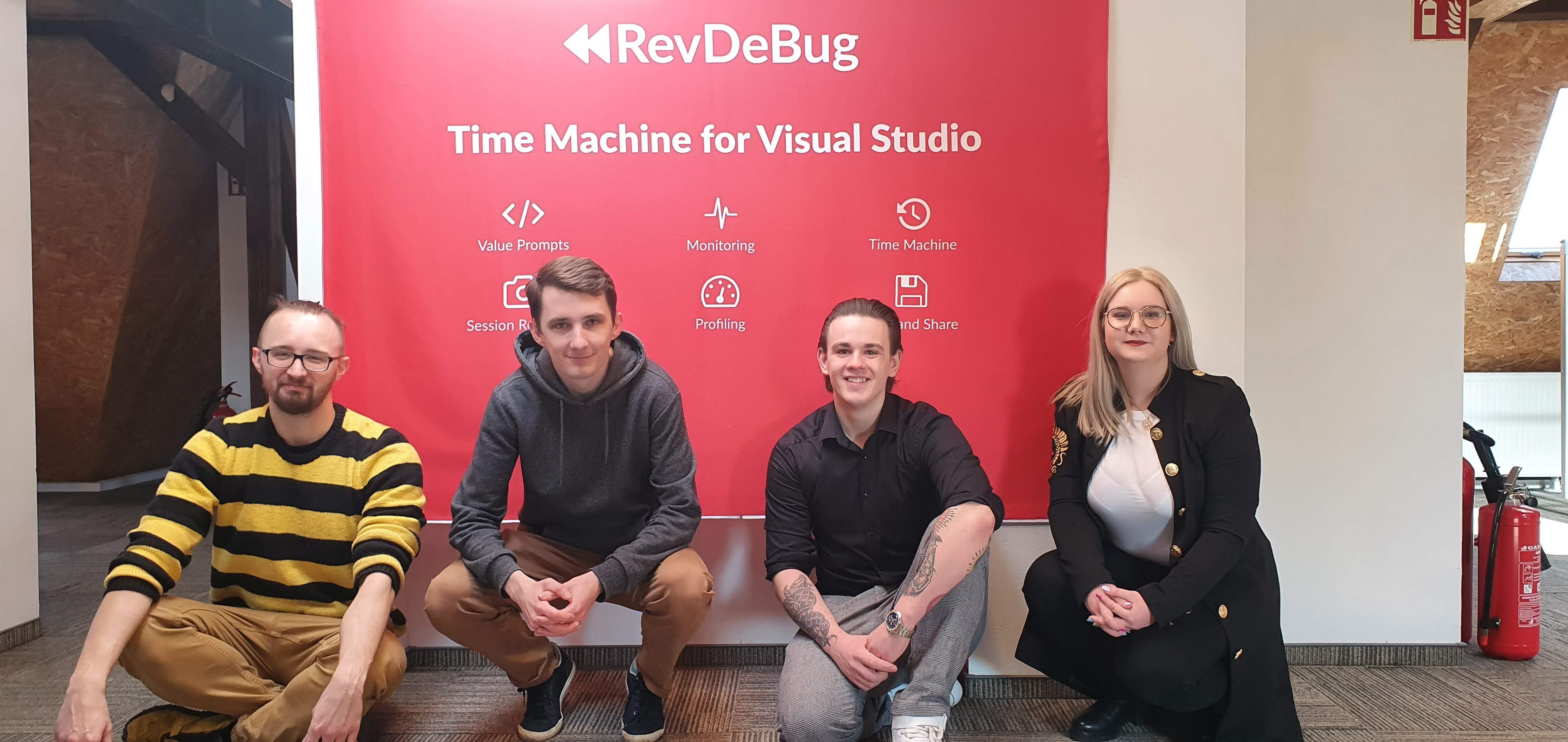 When applying for an internship, I asked myself the following questions: "Will I be fine? Are my skills good enough? Is working in IT for me at all? "


I did not know in which direction to go in IT. I did not know how useful my skills can be. Now I know that knowledge gained at University is not everything and self-education is very important. Before the internship, I took a Python course, so after 1.5 months of writing tests and installing the application, I could do something different than my colleagues. During the internship, I learned things that I had no idea about, things that are not talked about at University: dockers, manual tests, or automatic tests. I had the opportunity to learn all of this during the internship at RDB. Thanks to the fact that RevDeBug is a startup, my tasks were very flexible, which I am very happy about, because I got to know IT from various perspectives, so I can confidently say that I liked this type of work. ~ Kaja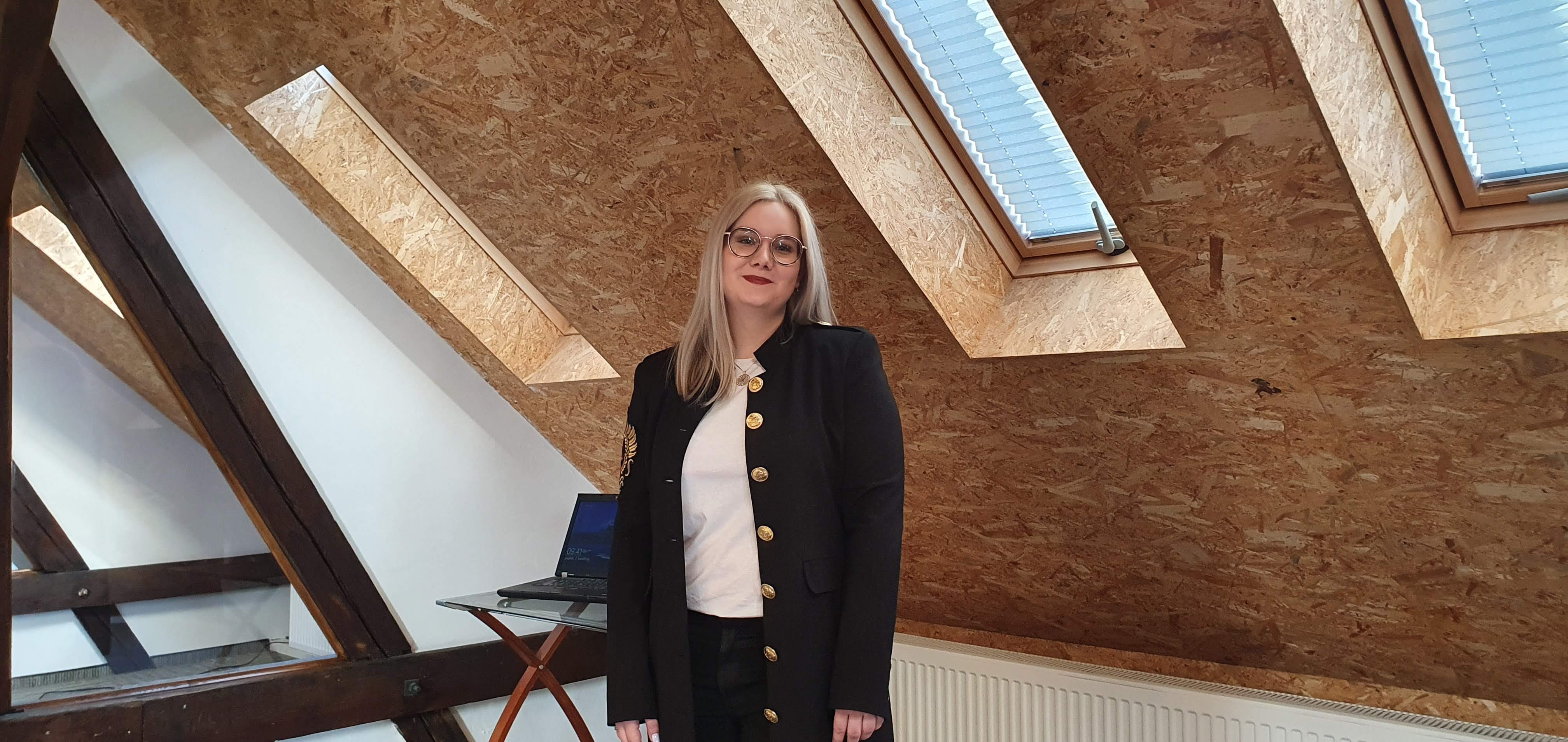 The time at RevDeBug is different from internships in corporations as the group of employees is not large, which is why everyone can be given a lot of attention. We feel that this is especially important for people who are just starting within the industry and will help them better understand the challenges presented.
Thanks to this, our knowledge about E2E tests, Cypress, applications supporting everyday work, GitLab, and the RevDeBug product itself has been enriched with new information every day.

Another advantage of our internship is the possibility of creative thinking, we did not receive ready-made test scenarios as in the case of a corporation. Each of us had the opportunity to come up with test scenarios based on what we thought was testable.


Thanks to the constantly developing RevDeBug product, our work was not only based on the use of one programming language or one operating system. We were able to write code using C #, Java, Python, and JS; we used operating systems such as Linux, Windows, macOS. – Kaja, Kuba, Łukasz, and Filip
A common theme amongst our internship participants was the "stage fright" that they had before starting their first IT job. We feel that it's paramount to help ease that process and we are always willing to share knowledge.
The internship at RevDeBug gave me not only theoretical knowledge and practical skills such as – writing automatic tests, how to manage my work and how to monitor progress in it – I also learned what everyday work in an agile team of programmers looks like.

During the two-month internship, we received both general IT knowledge, such as an insight into the structure of an IT company, what conversations with the client look like, goals set in an IT company, and what the RevDeBug product is for and what the idea behind it is. The second type of knowledge was the more detailed one covering individual RevDeBug functions, as well as what is worth testing in applications, what the software development process looks like, with an emphasis on its implementation, and the mass of information on individual technologies at the time.

Another benefit that is similarly important, if not more, is the confidence that I gained during my internship at RevDeBug. I started the internship with little programming experience and practically no experience working in the IT industry. At first, it seemed to me that I had gaps in knowledge and would not be able to absorb the knowledge that was being passed on to us. After two months of internship, I realized that the answer to overwhelming knowledge is patience and the willingness to learn. You can't understand all aspects of a programmer's job in a couple of weeks. It is a continuous process of acquiring new information and putting it into practice.

Another important aspect is the importance of teamwork. Up to a point in our internship, we had similar assignments. More than once, one of us encountered a problem that took a long time to solve. The great advantage of the four of us is that in such a situation we did not leave the person alone, we all tried to help him as much as possible. On the other hand, when another person encountered a similar problem, he immediately received its solution. This increased the efficiency of our work.

I learned how to prioritize tasks compared to other team members. I realized that you should take every task that has been entrusted to you very seriously, but at the same time learn to look at it objectively and, if necessary, try to help your team members with higher-level tasks. ~ Łukasz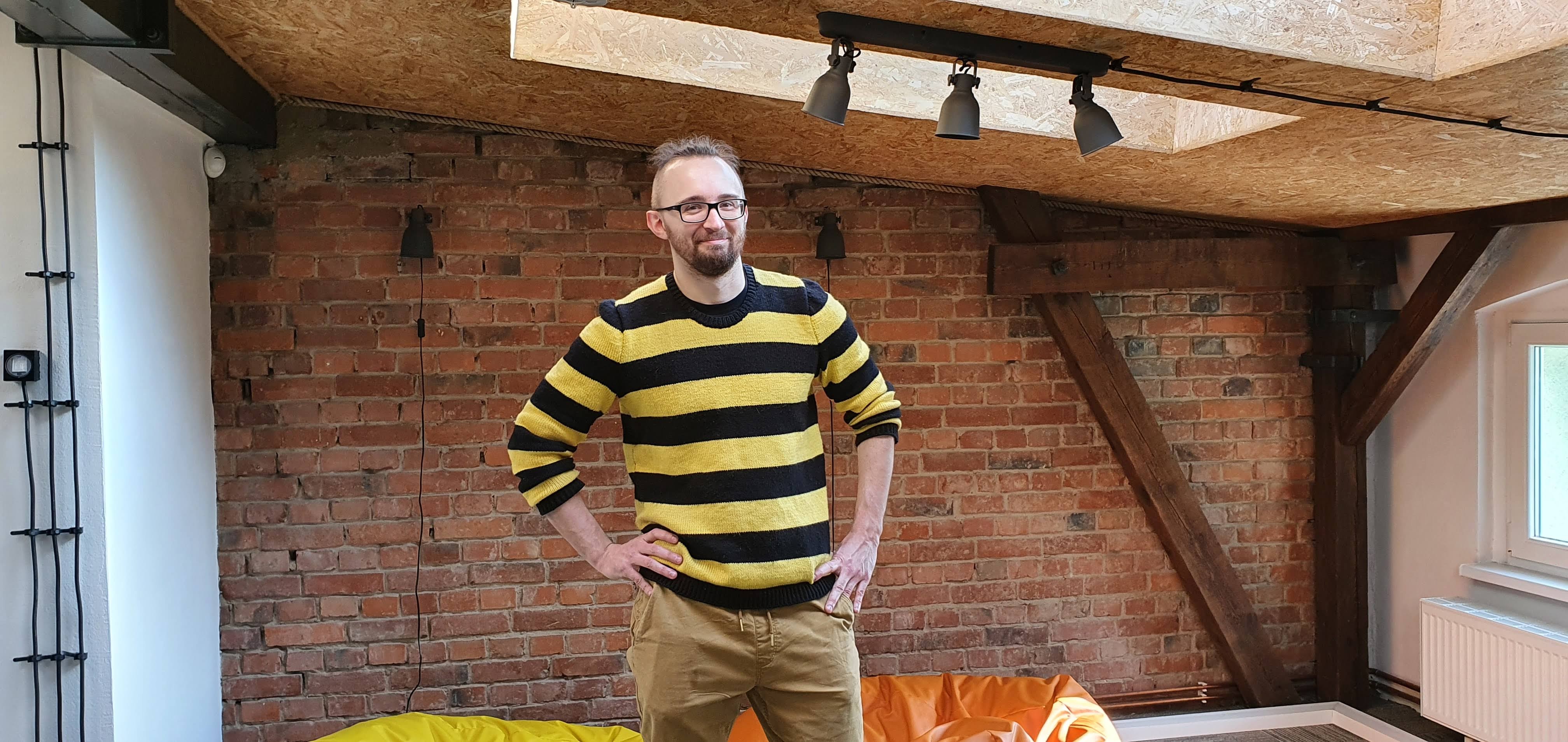 Working at RevDeBug is not only about completing technical documentation, installing applications, or technical struggles with tests. Our interns also took part in meetings with representatives of various companies and learned what a conversation with a prospective client looks like. The designated tutors spent a lot of time explaining how to build a proposal to get the client's attention.
Starting the internship, I had doubts whether working in IT was really what I wanted to connect my future with. Studies do not give you a full picture of what working in this industry looks like. Writing these words, after two months of work at RDB, my knowledge on this subject is much greater. It is true that I do not have certain skills, but I think it's okay – everybody has to start somewhere. The most important thing is the will to develop. Now I know what I need to work on first to increase my chances of success in the future. Of course, two months is too short a period of time to make a bold thesis, but enough to form an opinion about the job / IT industry. I learned many practical skills here, such as writing automatic tests, creating documentation, organizing remote work, and many other useful things. However, for me, the greatest value is that I already know what I would like to do in my life. I found out what I need to learn to achieve my goals. I also realized that the decisions made so far regarding my future were not a mistake. ~ Filip


I will not be much different than my colleagues if I write that before the internship, I was mainly concerned about whether I would be able to cope. I am a person who had absolutely no professional experience in IT. After two months of internship, I can confidently say that it was a great experience that taught me a lot in a short time. The great value for me was the opportunity to work with people who are responsible for the creation of the product from the very beginning and who understand its ideas and are able to talk about them. As the number of employees is limited, my responsibilities were also more flexible. I mainly dealt with the test automation process, which was a completely new experience for me. After some time, I participated in the installation of the application, which allowed me to work with modern and commonly used commercial technologies. Some of the tests also involved creating a program code, which allowed me to step into the programmer's shoes for a while. Such a wide range of tasks that I performed every day allowed me to find out what I like the most, but I also know what I would not like to do. For more than half of the internship, we worked remotely, which does not happen often. Although I do not have such a fancy coffee machine at home as in the office, I appreciate the ability to organize remote work. ~ Kuba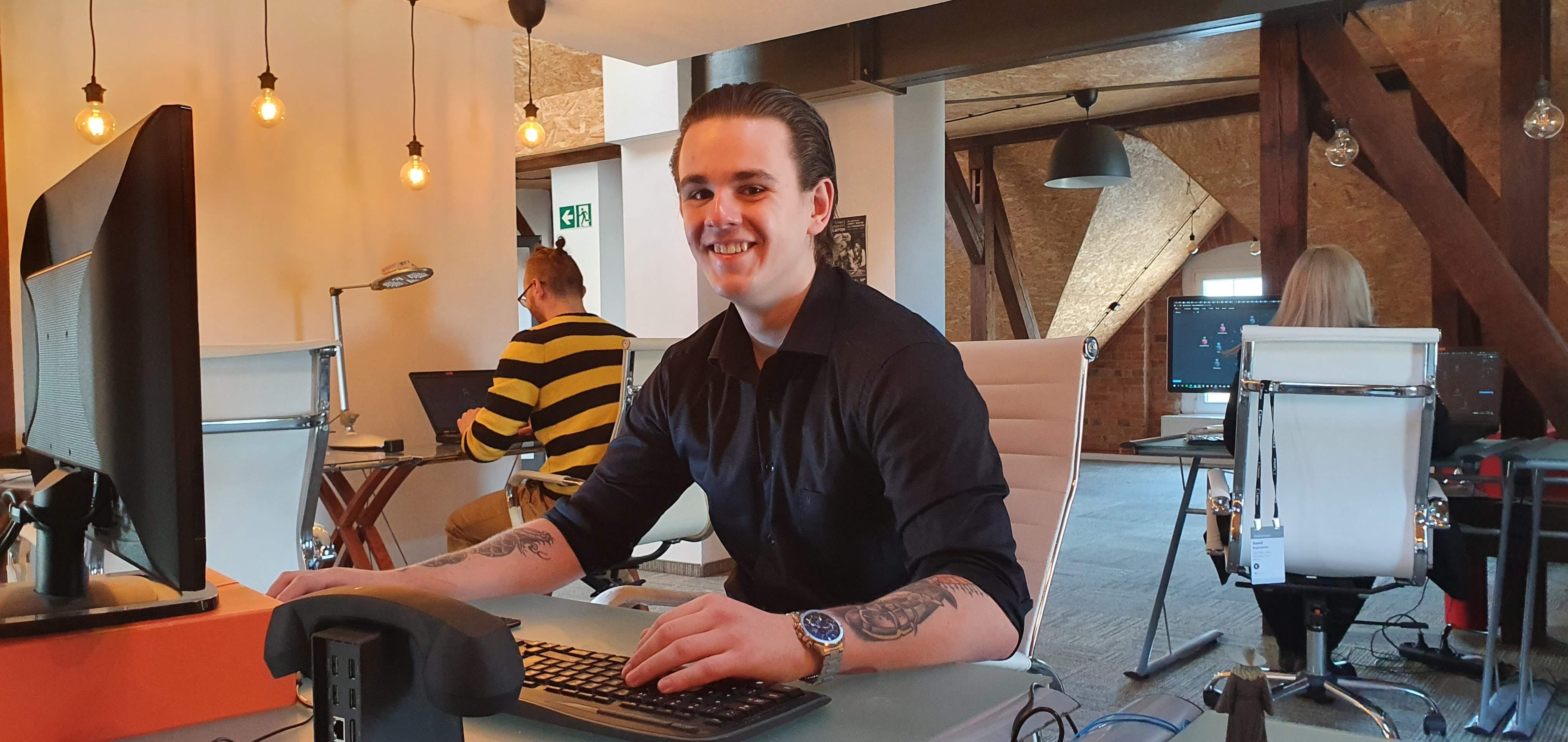 We are also very proud to say that our internships have, in the past, formed relationships that turned into full-time employment. Jarek took the dive and decided that RevDeBug is the place for him.
Half a year ago I was offered a job at RevDeBug, and a year ago I was on an internship like this year's interns. The knowledge and experience that I have gathered allowed me to develop as a programmer. The ability to listen in on technical conversations was invaluable. Similar to my internship, the work done by the interns this year was very useful. The interns dealt with the creation of automated tests, which covered the vast majority of functionalities, not to mention the errors found on the occasion. ~ Jarek, RDB employee, last year's intern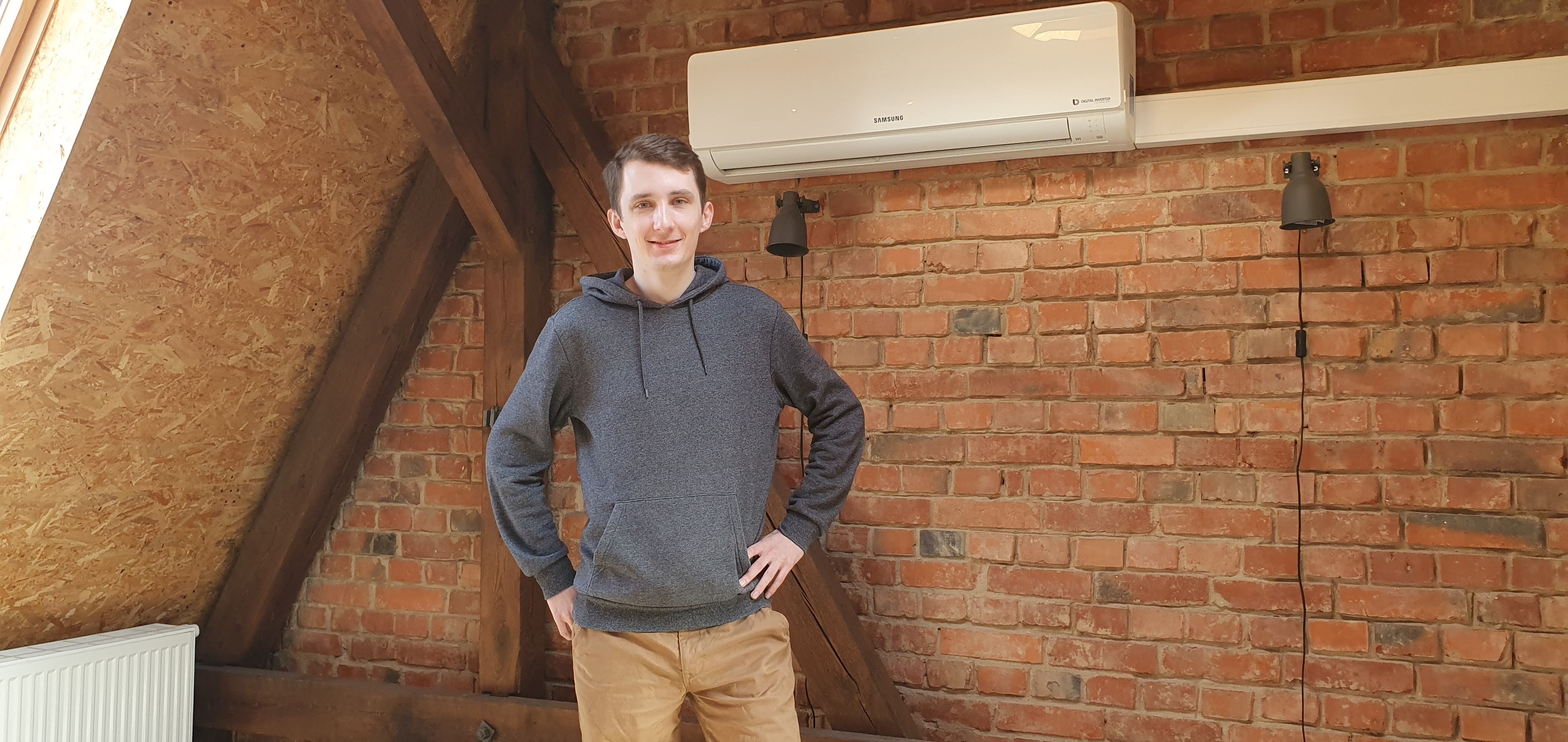 RevDeBug firmly believes that sharing knowledge and experience leads to a better working environment and we are happy and proud of the knowledge we are able to pass on during our internship program