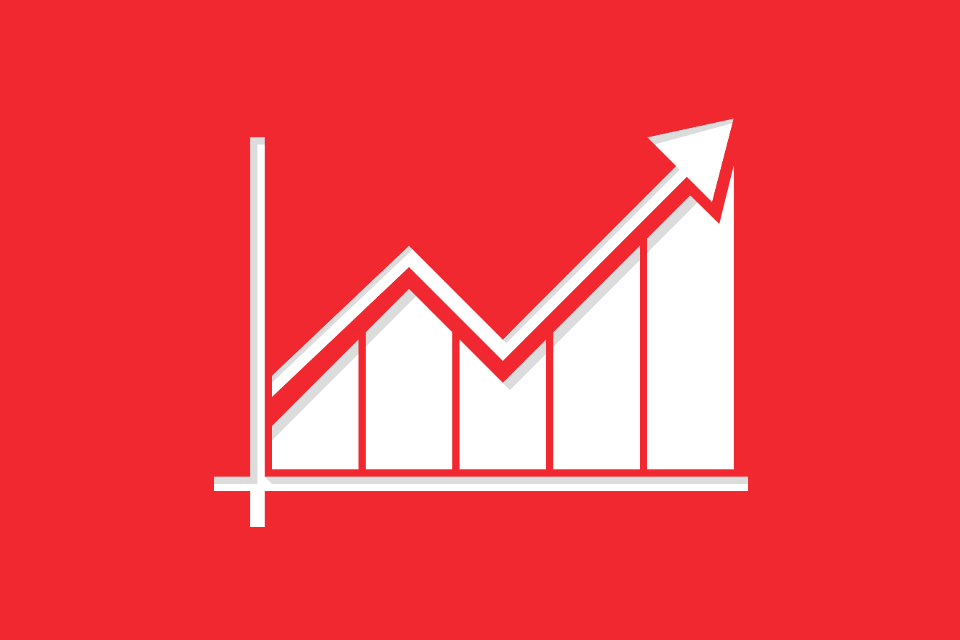 Case Study – Rossmann & RevDeBug
Rossmann
Rossmann is one of the biggest drug and cosmetics stores in Europe with shops in Germany, Poland, the Czech Republic, Albania, Turkey, Hungary, and Kosovo. The polish branch with over 1400 shops is the most recognizable brand in Poland, according to YouGov BrandIndex. It is also the highest-rated retail chain in 2019, according to OC&C Strategy Consultants.
Challenge
Rossmann as a retail chain operates on the software that monitors and coordinates the supply of groceries across Poland. Although the system has a limited number of power users, they are the key ones with high priority. The main usage of it is on the side of logistic centres across Poland that operate also during night hours.
An errorless system for the management of supply at Rossmann is of great significance to the streamlined approach to deliveries. Any error on the application causes a possible disruption in the continuity of supply, and as result heightens the possibility of additional costs and downtimes. It may result in supply truck stops and a lack of products on the shelves in the target groceries.
During the current times when Rossmann is actively engaged in the fight against coronavirus, as they have repeatedly increased the stock of cleaning products – the need for every occurring error to be fixed as soon as possible is imperative. In most cases, Rossmann systems work flawlessly, but in the event of a production error occurring, especially late at night, it has proven to be problematic.
This is in itself a problem because of the continuity of supply, and from the point of view of the process of repairing it. Since the monitoring of the software was limited to the iterative level, the bug has proven to be elusive and hard to catch, hence difficult to remove.
Solution
Rossmann has over 1400 drug stores in Poland. They are serviced by three logistic points in Łódź, Grudziądz, and Pyskowice. If an error occurs in any of the logistic centres it can cause an outage of deliveries and losses can scale up to thousands, if not millions of PLN.
On top of that, drivers that are supporting Rossmann with goods delivery have their limits on how many hours they are allowed to work due to the labour laws. In case of an error, and if a destination is far away, there can be not enough time to supply groceries, which in itself generates losses.
The decision-makers have started looking for several solutions to battle this challenge. Their aim was to guide the organization to a point, where there are no errors in the production environment and no interruptions in the supply chain.
Rossmann has invested in additional measures to battle this situation with an iterative approach. Some developers have even been specially assigned on night duty to keep overwatch in case something happens.
The error, however, was very difficult to recreate, as it appeared only once in a while. Although the attempts to catch and fix it have been implemented, the negative results of the existence of the bug were considerable.
Having that in mind they have decided to approach RevDeBug for the solution on the monitoring and bug fixing on production, aiming for full observability across premises.
RevDeBug is a solution centred around a change in how software flight recorder technology is instrumented, bringing granular observability into production. It is built a true observability platform based around the flight recorder engine, adding features critical to deployments in cloud-native environments, including microservices, providing real-time recordings, and the fastest root cause analysis.
At Rossmann, we have started focusing strongly on the monitoring of many different processes. RevDeBug is a platform that perfectly addressed our needs.

– Piotr Jugiel, Head of the IT Business Systems Development Department at Rossmann
Result
The goal during the implementation of RevDeBug was to allow recording of production failures, providing the detailed information needed to feed data about program behaviour back into the build phase, recording everything the program did. Developer teams could then rapidly produce fixes, alterations, and improvements, closing the loop within the DevOps toolchain, allowing the production environment to operate as intended.
RevDeBug team has personally assisted with the implementation of the platform with Rossmann systems. After setting it up errors were quickly identified and assigned to developers for fixing. Implementing RevDeBug has greatly reduced the time of communication between developers and testers, making the entire process of fixing errors significantly quicker.
IT systems support is a key matter for Rossmann. The IT department's role is to support the processes and monitor them when something goes wrong. RevDeBug gives us an opportunity to handle it the best way possible.

– Piotr Jugiel, Head of the IT Business Systems Development Department at Rossmann
For selected systems, the testing time has been cut by 50%.
Benefit
Rossman is a staple of success in the drug store business. In today's day and age behind every considerable success stands software, not only in the IT departments. When there is a code, there will be errors. Some smaller, many larger, but errors are never a good thing.
The aim to focus on software monitoring led Rossmann to invest in tools and procedures greatly increasing observability. Thanks to RevDeBug it has been easier than ever. We are proud to be able to have RevDeBug support the supply process across Poland. RevDeBug has lately been implemented in an additional desktop application.
Do you feel like your organization could benefit from greater observability across all premises? Our team will be glad to discuss your needs. RevDeBug allows you to inspect the past state and performance profile of your applications, even directly from production environments.