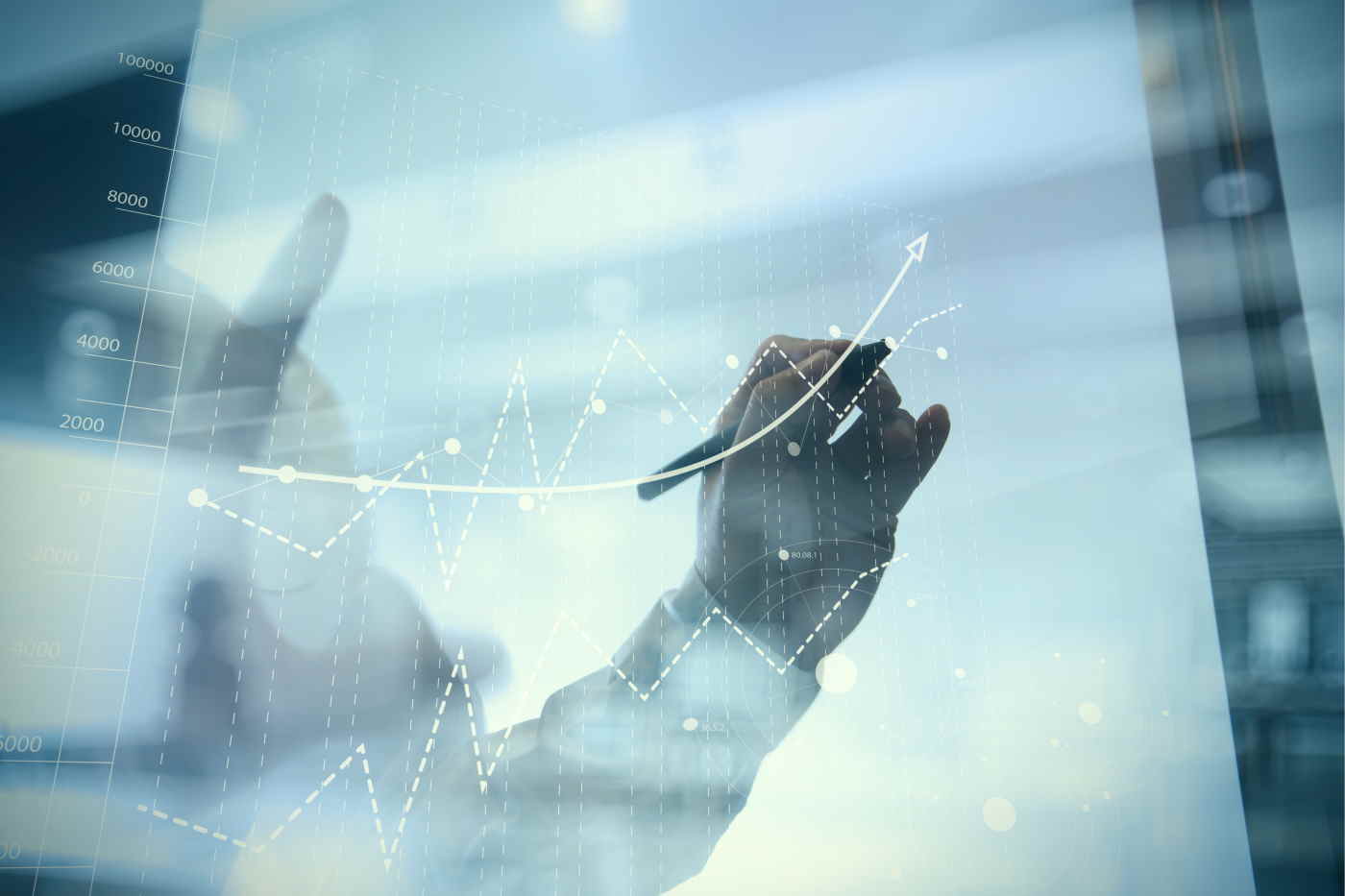 Are you managing your IT department as a business?
One of the most oft-repeated statements in today's business world is that "every company is a tech company." But what does that mean in practice?
Largely, such claims are meant to showcase companies' overwhelming reliance on technology across all industries. Today, no business can function without some form of IT support, regardless of its size or sector — which makes IT departments more indispensable than ever before.
With that in mind, it's apparent that how an IT department is structured and run is vital to the success of any company. IT departments have a bigger role to play in the running of businesses — which means they need to be run like businesses as well.
Considering that, how do you get the most out of any IT department by managing it from a business perspective? Sure, efficiency is obviously crucial — but alignment with other company departments is just as important. Also, the IT department should work towards goals that are aligned to the company's overall goals — and achieving that level of synchronicity isn't always easy.
That's exactly why we're going to explore how you can manage your IT department as a business in more depth and see what it takes to get IT to work towards the same common purpose every department should keep in mind: the success of the company.
That is also the place where RevDeBug excels – our mission has always been to support processes and eliminating any friction that appears at the merge of IT and business.
Leadership philosophy
Any corporate department, no matter how heterogeneous it is, is essentially a top-down establishment. At the end of the day, the head of the department sets the tone and the rhythm for everyone else — and they call the shots on all internal matters.
If IT is going to support the company's business better, the department leader needs to start thinking like the CEO of their own company. Among other things, that means managing the profit and loss within the department properly. Also, it involves balancing the need for delivering an excellent experience to colleagues and end-users while also staying within budget.
Proper budgeting
Speaking of the budget — effective management of the IT budget is the basic foundation for all the other business principles that can be applied to the department. When the budget is not managed properly, the managers will constantly be trying to control it better instead of finding other ways to improve the work of the department and look towards the future.
This includes detailed cost optimization — and while the operational budget of the IT department is the traditional focus of such a process, this can also be achieved by involving the business side of the company and letting it give input on which projects should be undertaken, which services should be provided, and the level of customer service the whole company can afford.
Business success relies heavily on technology, thus a Software Efficiency Platform like RevDeBug can be a viable solution to understanding the issues within IT departments.
Investment planning
In many IT departments, a third of all expenditures are tied to new projects and initiatives. With that in mind, it's easy to see why corporations look at an IT department's project portfolio as their most valuable deliverable.
On the other hand, this also means that corporate management needs to have an end-to-end view for all portfolio projects at all times so that realistic costs can be planned for and understood — rather than merely implementation costs.
At the same time, a single developer can spend up to 1000 hours yearly on fixing bugs (via Cambridge Institute), which is often overlooked and misunderstood when planning investments within IT departments.
Performance tracking
Benchmarking has immense value as an effective way to study the performance of a department over time. By comparing it to the performance of similar departments in other companies, it becomes easy to see areas of opportunity in which improvements can be made — to the benefit of the entire company.
Also, performance metrics within the department shouldn't just be 100% system availability and pure uptime. Performance should be tracked via business metrics related to other deliverables, like innovation, operational performance, alignment with company objectives, performance to budget, and projects and services.
In the long run, all of these will paint a clearer picture of how well the IT department is doing and what its true overall effectiveness is.
The current market makes this a bit easier with Application Performance Monitoring software (such as RevDeBug) able to educate and correctly recognize patterns and needs.
Clearly defined processes
When a small IT department is stretched thin, it's constantly putting out fires — and that makes its processes less formal and well-defined than they would be in other business departments. All other departments have clearly defined methods by which they carry out their various functions — whether it's shipping, purchasing, or something else. And the IT department needs that same kind of process clarity if it's going to be better aligned with the overall business.
Communicating success and accountability
Unfortunately, even when things are going right — the IT department can often be a mere afterthought within most companies. It's only when system performance becomes sluggish enough to negatively affect productivity or when a system goes down completely that people think of the IT department.
If this part of the organization is going to be an equal partner within the company, its successes have to be communicated to the others — everyone should have an accurate picture of the value IT brings to the whole company.
Naturally, this goes both ways — proper communication also means the staff and their department lead are held accountable for their work. In the long run, this builds trust and instills better workplace morale.
And while in-person communication has become harder for most companies in the COVID-19 era, it's important to get everyone on the same page when it comes to digital means of communication too. It's all about streamlining the communication between team members using the same apps and platforms. And if the department is trying out new solutions in this regard, they need to be team-oriented and easily integrated with other office suites or social media apps.
Alignment with the bigger picture
This is one of the most critical steps to making IT planning more focused and bringing it closer to the organization's overall objectives. When IT is seen as crucial support to the company's strategic goals in the long run, it will no longer be seen as just another running expense.
Assembling the right team
A successful IT Director, CTO, or CIO has to implement and develop various effective tech solutions which support the business goals of the overall organization. More than anything else, this requires an excellent team — people that can be trusted to reach milestones, work within deadlines, and achieve objectives.
Most teams can become well-oiled machines. However, this requires perseverance and proper management from the department head — for starters, they need to know the personal goals, stress levels, areas of improvement, and strengths of their staff members. From that kind of position of knowledge, they can make adjustments to benefit everyone.
Managing deadlines and expectations
Any IT project with true value and potential is also riddled with myriad complications. That's why IT leaders must anticipate both the business and technological aspects of each project and manage expectations accordingly.
For instance, a CEO or another higher-up might need the project completed before the next fiscal year starts — but as an IT leader, you need to carefully weigh your available resources against such goals and present a realistic estimate.
Also, this is where knowing the individual staff members becomes truly important — harnessing all their strengths and anticipating pitfalls is essential if you're going to get the right people to work on the right problems; a necessity for staying within deadlines on any project.
Inevitably, some project is going to miss the mark — but that's a lot less damaging if you can see it coming and adjust expectations; which is only possible if you have accurate milestones for your team's work. All stakeholders need to be aware of necessary revisions of goals, timelines, and tasks.
Checks and balances
These days, cybersecurity is more important than ever — and small business owners that have considered themselves safe from attacks due to being their industries' "small fish" have been proven catastrophically wrong. Data security and privacy concerns have moved from the fringes to the mainstream of the public discourse — raising the stakes for the accountability and performance of IT leaders.
This is also one of the many reasons why an IT department has become more indispensable to any business than 20 years ago — the lack of a solid IT infrastructure can mean your organization's work could easily grind to a halt.
In such a tight-strung environment, it's necessary to implement a system of both technological and organizational checks and balances — security measures have to be developed for the protection of data, software, hardware, and entire systems.
There are plenty of basic suggestions here, such as multi-factor authentication, more secure passwords, tougher firewalls — but the fact of the matter is, higher-sensitive data will require more sophisticated protection.
Staying curious
As we've mentioned above, an effective IT leader should be more than knowledgeable when it comes to technology — they need to be great IT managers as well. However, sometimes that's not enough either.
The world of IT is more competitive and fast-paced than ever. In such an environment, any department needs leaders that are ready to think outside the box and be constantly curious — this is the only way to separate your team, ideas, and yourself from the competition.
Curiosity is essential, as curious individuals are far better equipped to handle nuanced issues. Considering how fast technology is evolving and the amount of data that is generated in the process, this is quickly becoming one of the most desirable traits in an IT lead. Curious teams and leaders are ready to try out new solutions and innovate — potentially yielding huge payoffs for appropriate and strategic risks.
Not overthinking
If an IT manager is going to think more like a business leader, there's another crucial trait to adopt — decisiveness. In many cases, the worst possible solution to a problem is overthinking it — in the business world; this is so common there's a name for it: analysis paralysis.
It's been scientifically proven that an overabundance of information stifles creative processes. And avoiding the analysis paralysis that stems from that is essential to managing a productive and efficient team.
Perfection is not always necessary — sometimes, just meeting the specified criteria in a task is enough. When making decisions, prioritizing and eliminating extra options is great for keeping the main goals in mind. And all of this is necessary to allow IT leaders to act swiftly and stop second-guessing themselves.
Proper structuring
Finally, the structure of your IT department is one of the most important things to get right if you want to ensure its contribution to overall business goals. When poorly set up, a lackluster IT department won't just contribute to a lesser degree — it will become an active hindrance.
However, a well-put-together IT department will provide a sizable competitive advantage in any line of business. And that's why your IT department structure should be in line with the size and scope of your business.
IT departments in small businesses
If your company has fewer than 25 employees, it's safe to categorize it as a small business. In such an organization, many employees perform multiple tasks and job roles — and the "IT department" is no exception here.
It's not uncommon for small businesses to just focus on day-to-day IT needs, with those tasks being thrust upon the employee with the highest technical aptitude. If there aren't enough resources or in-house knowledge to manage IT security and asset protection due to the company's small size, it's essential to outsource these functions to third-party providers instead of ignoring them. As we've mentioned above, small and medium-sized businesses have become the main targets for cybercriminals precisely due to their commonly subpar security.
IT departments in medium-sized businesses
When it comes to medium-sized companies, we're largely looking at businesses with between 25 and 75 staff members. Here, there's usually a dedicated IT department or at least an individual with an official IT title — though they usually also provide crucial support in the process of providing services to the end-customer.
In such a situation, IT staff are often presented with a dilemma of whether to deal with a dedicated IT issue (like security patches) or to solve a more pressing matter for a customer. Usually, they'll have to go for the latter.
Understandably, the customer takes precedence — but that puts the IT staff member in a reactive position that's not good for the company in the long run. Companies of this size can also benefit from external help or restructuring that leaves customer issues to a dedicated department.
IT departments in larger businesses
As a company grows, its needs grow as well. And this usually means a larger reliance on IT — requiring a dedicated department. In bigger organizations, the IT department is one of the most important cogs in the overall machine — keeping the company agile, productive, secure, and operational.
When higher-up executives have a broad idea, the IT department will likely have a huge hand to play in its ground-level execution. At the same time, they need to be innovative and competitive when it comes to the technologies they use — especially compared to other companies in the same niche.
With companies at this level, the main challenge for the IT department is juggling the day-to-day operational needs of the business with the long-term strategic improvements that have to be made, as well as security issues.
In such a situation, it becomes more important than ever to have the IT department managed as a small business unto itself — lean, productive, accountable, and profitable. And even if there's no immediate pressure from higher-ups, the task of transforming the IT department into one that fits this description always falls on the department heads.
Considering this, we hope our advice on managing your department from a more business-minded standpoint will prove useful in the endeavor.