Application performance and error monitoring
RevDeBug offers state-of-the art technology to quickly get to the bottom of root causes
My team uses RevDeBug for all those elusive and hard to reproduce bugs – it speeds up the time to diagnose issues, allowing us to be much more responsive to our customers.
Easily set up comprehensive notifications to know about errors and solve them before users report them. Get notified in tools you currently use: Slack, Teams or ELK
Set up demo

– Notifications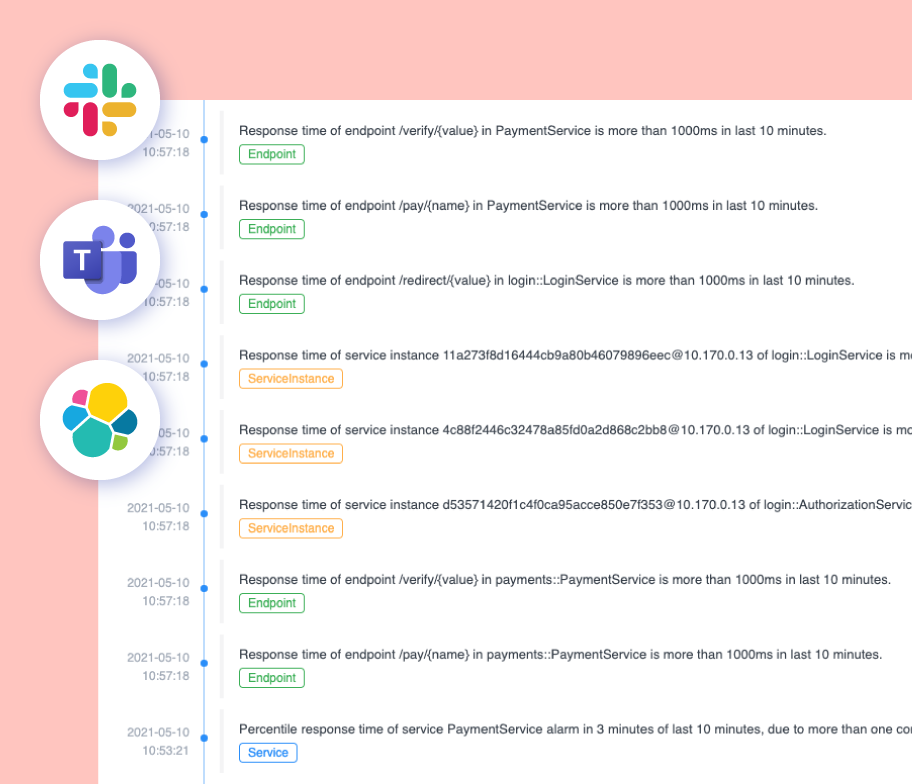 Build more perfect software
Simple to set up. Simple to use. Try RevDeBug for free and increase reliability of your software.