VS Extension Installation
How to set up the RevDeBug VS Extension
Estimated reading time: 1 min
Download RevDeBug
First thing you want to do, is to download RevDeBug from Visual Studio Marketplace. You can go directly to this link or download it through your IDE. Click on TOOLS > Extensions and Updates > Online, search for RevDeBug and click "Download"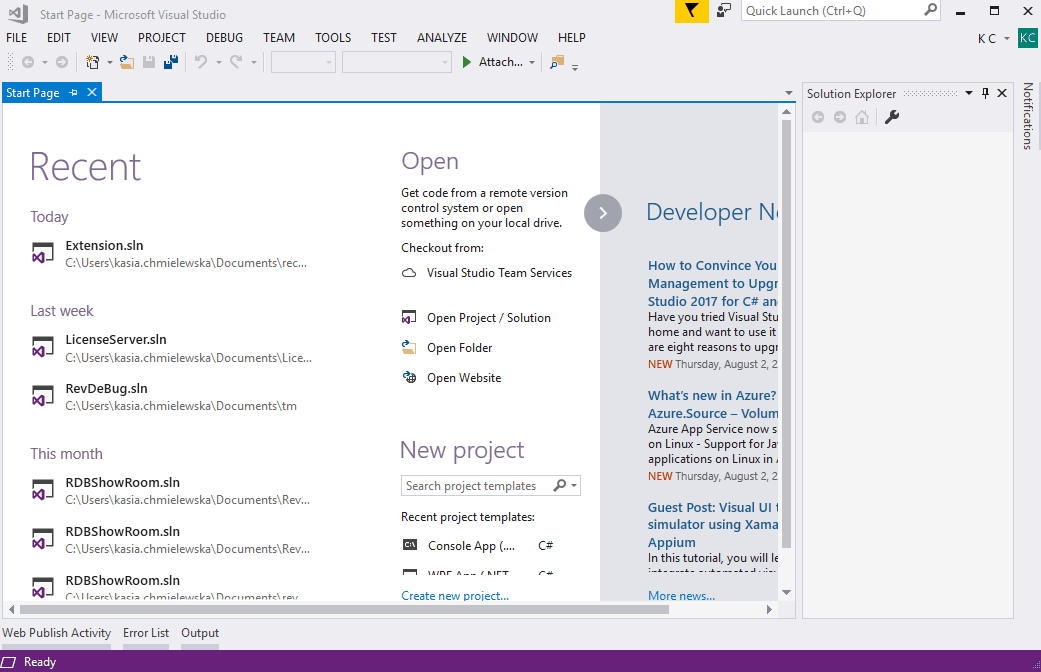 Install RevDeBug
Once RevDeBug has been downloaded and VS has restarted itself, you will see the RevDeBug Startup page. From this place you can create your RevDeBug account to activate the extension features. Or, if you already have an account, simply log in.
Register
Some of RevDeBug powers are forever free. The only condition to use them is registering inside RevDeBug login panel, which you may find at Visual Studio after the installation process.
And that's all! RevDeBug is ready to work!