DevOps Monitor Overview
DevOps Monitor - imagine the possibilities
Estimated reading time: 1 min
RevDeBug DevOps Monitor - a perfect tool for monitoring and debugging your application wherever you are.
Recorded application view
Each application recorded with RevDeBug gets such a view.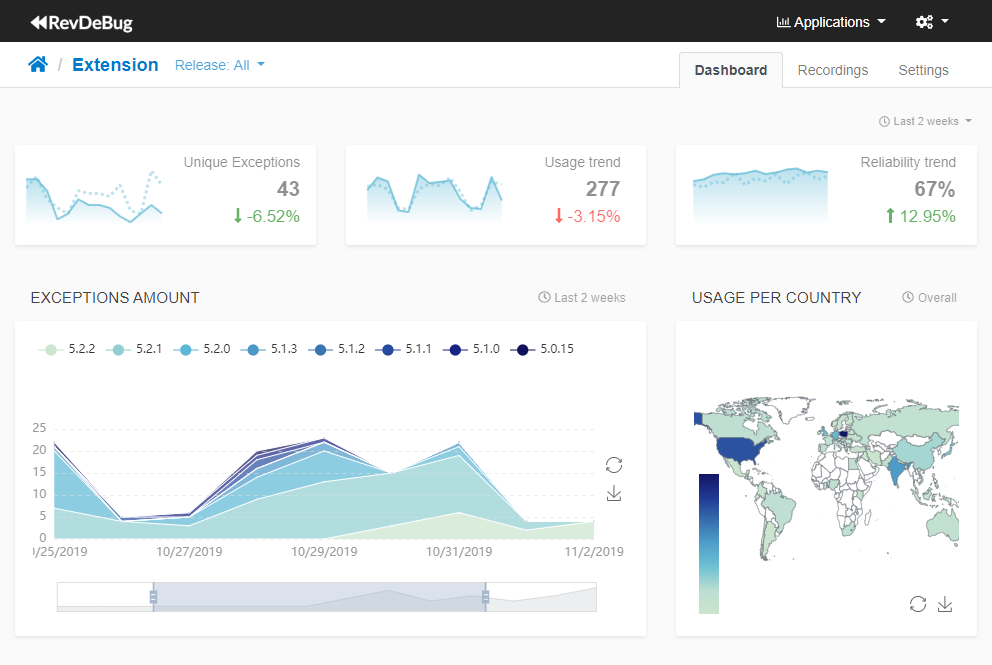 Here you can monitor the trends of users and errors of your application. As well as what release or country had the most bugs.
There is also the Exceptions' list view. Here you get all the informations about bugs, how many times they occured, what were their impact. Also you can assign a team member to take care of the most important stuff.

Error view
If you click on a certain exception on the list, you can see it's details. You can read the whole error message, where and at what time it occured.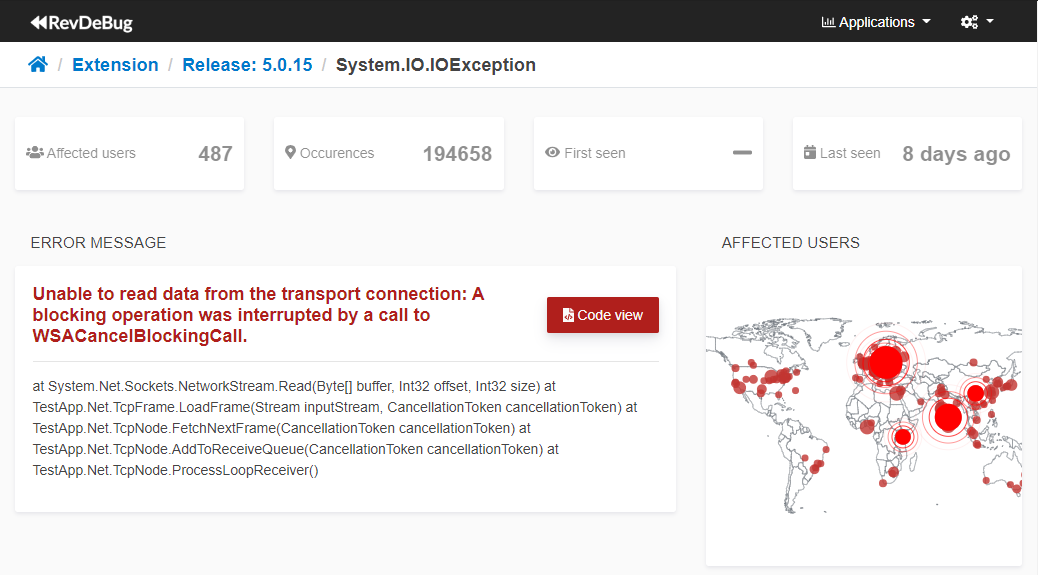 Code view
And something for developers - in case of an unexpected error, if you have connected your repository to your server, you can check out how the error looks like in code!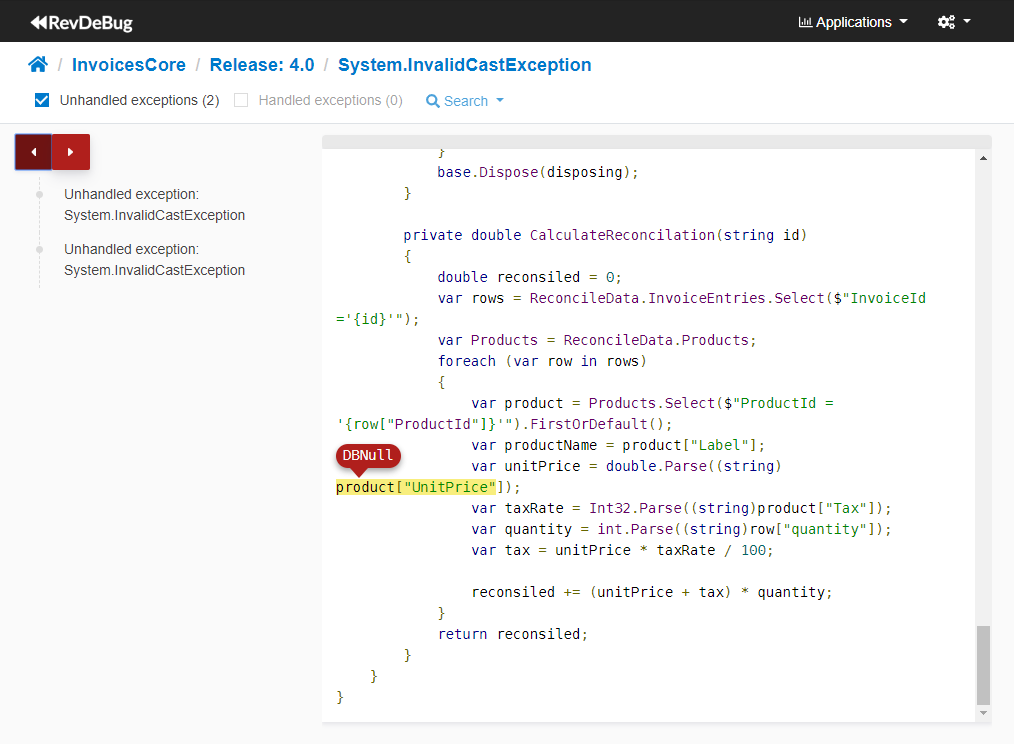 By clicking on arrows you can move through code, like in IDE Extension. Even search for values, variables and methods.