Sharepoint
RevDeBug skyrocket DevOps observability of SharePoint systems.
Estimated reading time: 1 min
One of the most important advantages of SharePoint development is the possibility of using ready components for quick creation of fully functional systems. What makes the SharePoint so successful in many projects is also its biggest disadvantage. Building with its help advanced systems might be troublesome, because of its module structure - understanding of data flows in the whole project might be a real challenge for the developer.
RevDeBug improves DevOps observability of SharePoint systems
RevDeBug allows you to inspect what led to the error in your application. This revolutionary technology tracks your application execution step by step to carry out root cause analysis.
Implement RevDeBug with your SharePoint projects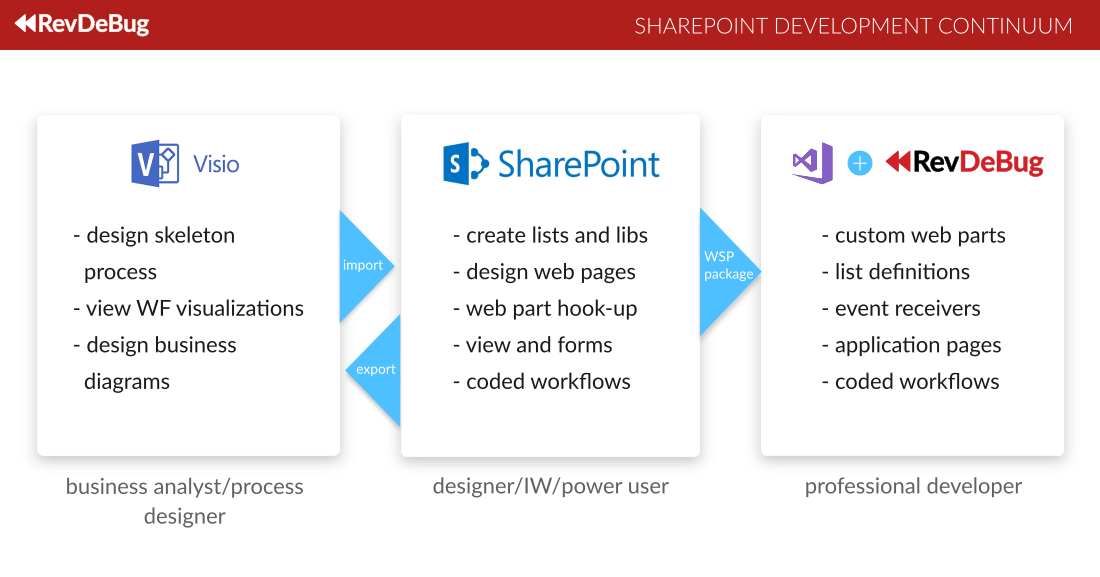 SharePoint development continuum. RevDeBug is a DevOps Observability tool which might be implemented on application development stage.
To find out how to implement RevDeBug with your SharePoint project check this section of tutorial.
To find out more about supported versions of .NET visit RevDeBug Requirements Page.
Here's also a blog post that explains how interpretation of those received from production data looks like in Visual Studio.