Search
RevDeBug recording giving you huge amount of data on your application behaviour. Now you are able to search at those variables and exceptions
Estimated reading time: 1 min
Search at RevDeBug recordings
If you want to search for some variable or exception, you need to go to the Recordings tab in the RevDeBug panel.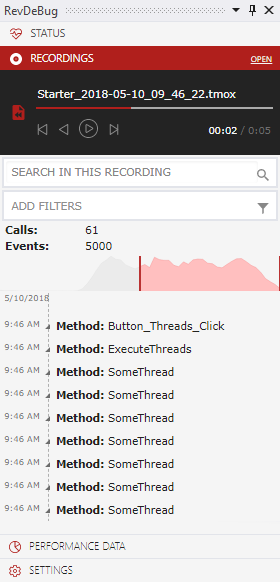 Enter your phrase and on the timeline you can see the recorded calls and events.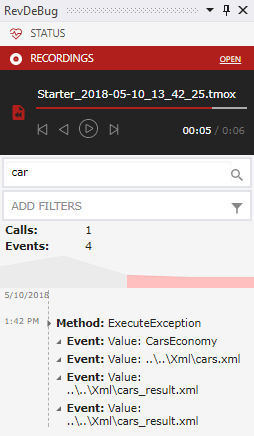 If you click on the event you will be moved to the code.

Filter variables and exceptions at RevDeBug recordings
You can also add some filters to narrow the results.