Performance statistics
Find out which methods were executed most frequently and took the most time to execute
Estimated reading time: 1 min
Performance statistics of your application can be seen in first tab ("Charts") of RevDeBug's Control panel.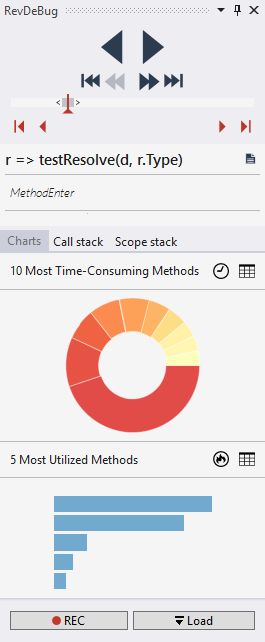 The first one, the doughnut diagram, presents 10 methods of your application, that take the most time to execute.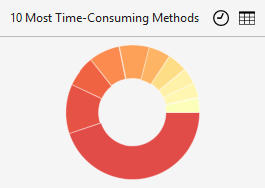 The second one, the column diagram, shows 5 most frequently called methods.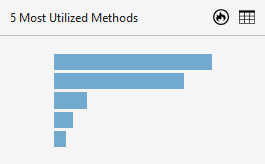 By hovering over the slices of circle diagram, or over the columns in second diagram, the method name will be displayed. Click on either of them, to find the definition of your method.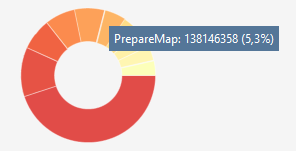 On the left side of Visual Studio code editing window are placed heatmap adornments. The most time-consuming methods have the reddest rectangle.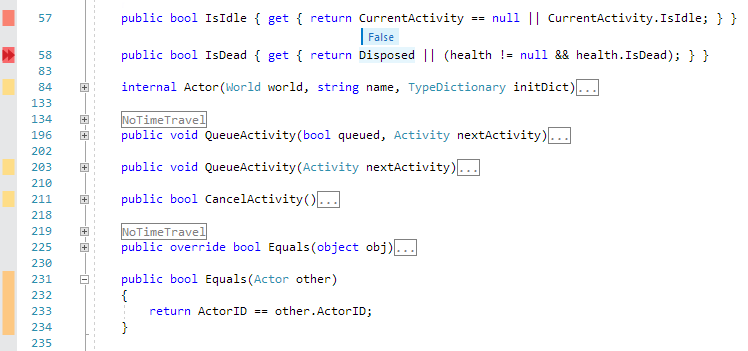 For more information, you can open the Performance window. Find it in RevDeBug menu,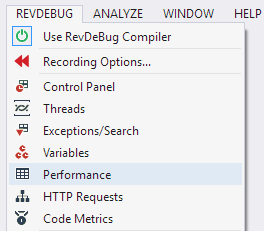 or by clicking on Table icon in Charts tab

.
In the Performance window you can see all methods with their total call count, mean and overall execution time.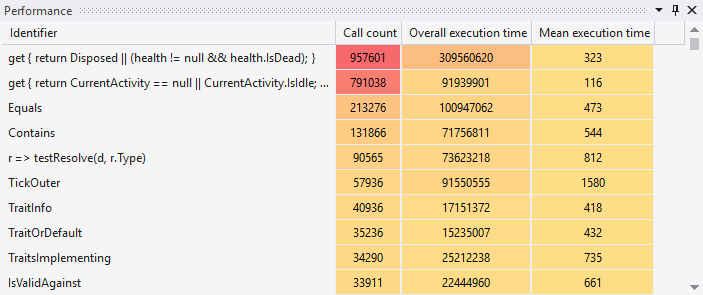 Go to the next chapter, to find out about your own Code Metrics.