Exceptions
With Exceptions view you can move quickly to thrown exceptions
Estimated reading time: 1 min
To open the Exceptions view, click on Exceptions/Search option in RevDeBug Menu (RevDeBug > Exceptions/Search).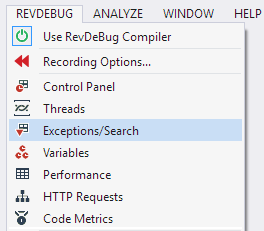 In this window you can see various exceptions and markers in one place.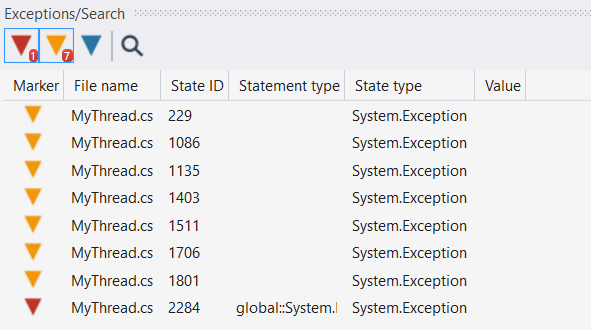 In the upper left corner are placed buttons representing various markers. Red one
is used for all recorded exceptions, yellow

for handled ones and blue

for Search queries, which are explained in Search chapter.
Clicking on each of this buttons will change visibility of each exception in this window.
Double-click on any item on the list, to jump to the moment in time (i.e. recorded state) where the exception occured.

Markers are also visible on the Thread view.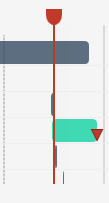 Go to the next chapter, to learn how to use your own search queries.