Code metrics
Learn more about the way you code!
Estimated reading time: 2 mins
At this moment you have probably seen one of these already:

It means, that you have unlocked one of the achievements. Congratulations!
If you want to know more about achievements you have unlocked - open the Code Metrics window. It can be accessed through RevDeBug menu (RevDeBug > Code Metrics).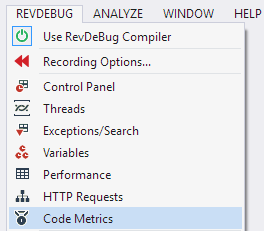 In the Home tab you can see your daily coding activity - how much lines of code have you written or how much of them have you deleted. On the pie chart you can find out what is your building and debugging ratio.
Below, six of your latest unlocked achievements are listed.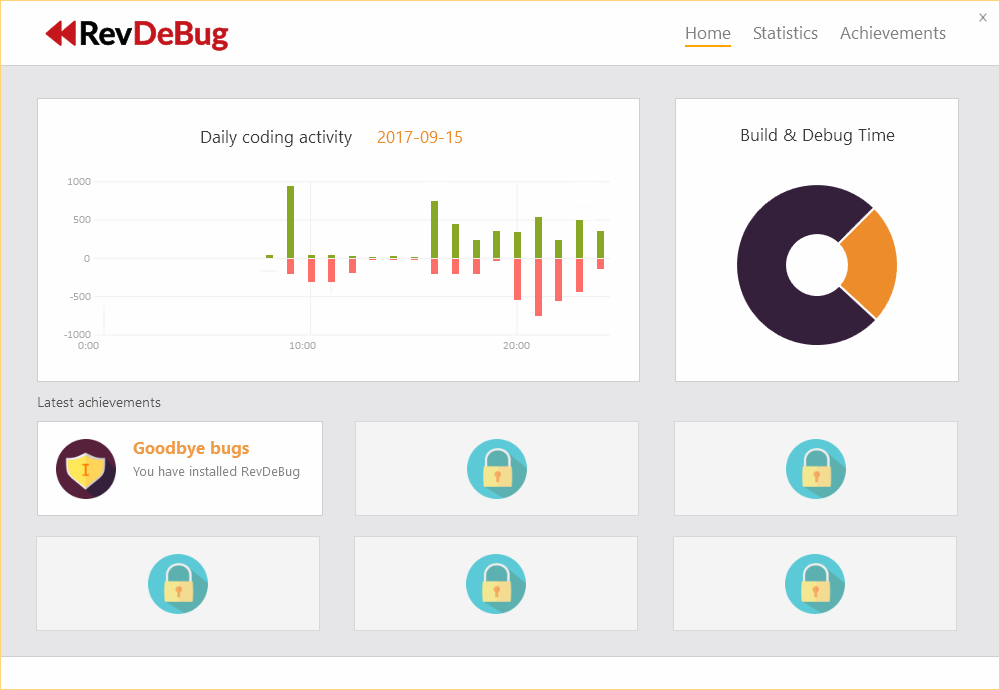 In the Statistics tab, you can check your monthly coding activity. Clicking on one of these bars will show your activity for the specific day.
In the colourful boxes below you can find out the overall amount of lines you have written and deleted, how much time have you spent on debugging or how much on building your program.
There are also special RevDeBug boxes. They show you how many floating states have been displayed in your code, and how many times have you used search function.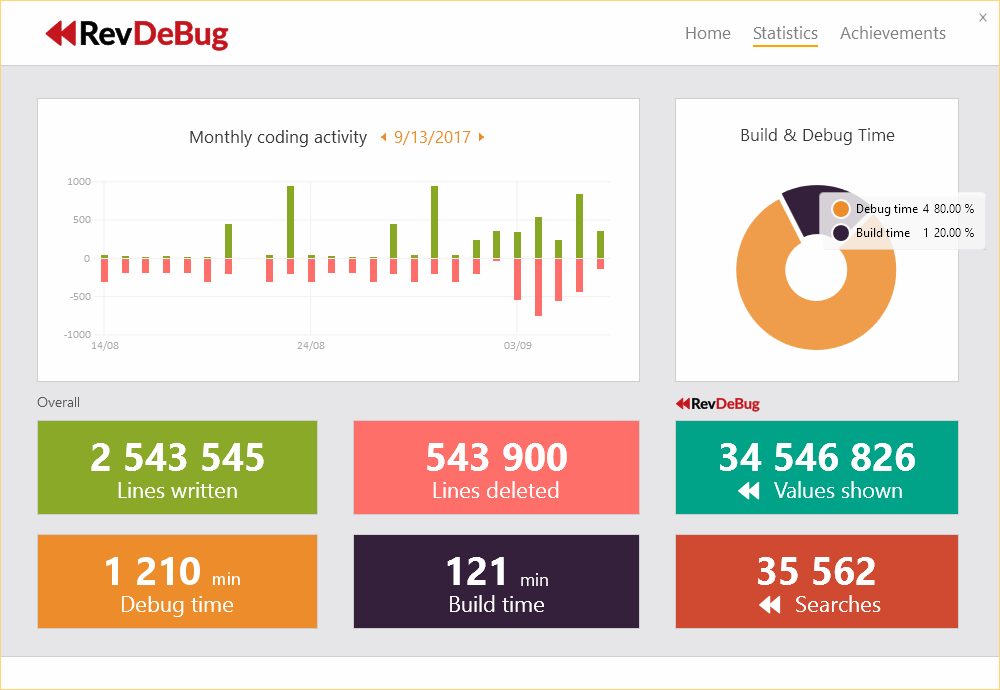 Finally, in the last tab you can see all the achievements. We have divided them in two groups: * achievements you can gain once * achievements you can level up
If you unlock either of them, a new badge will show up on the left side of the window. But, if this achievement belongs to the second group - i.e. you can level it up - you will see an achievement in progress in the middle column. It will inform you about requirements needed to unlock the next level. The green bar shows you, how much, or how little exp you need for that.
Locked achievements are listed on the right side of the window. Keep in mind, that only basic achievements are listed there! Some easter eggs are hidden - the most curious of you can find many more.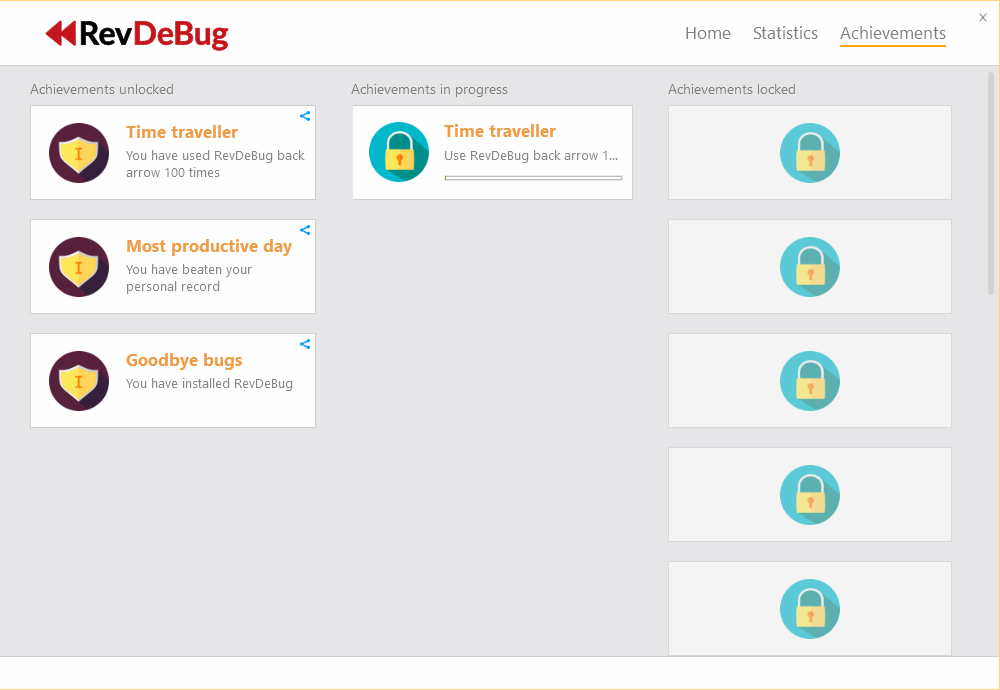 Notice the blue icon in the corner of an unlocked achivement. By clicking on this, you can share it with your friends on many platforms: like facebook, twitter, linkedin, etc.
Go to the next chapter, to learn how to use Exceptions.