Activating RevDeBug
Activate RevDeBug with your license
Estimated reading time: 1 min
If you have your own RevDeBug product key, you can use it to activate your license.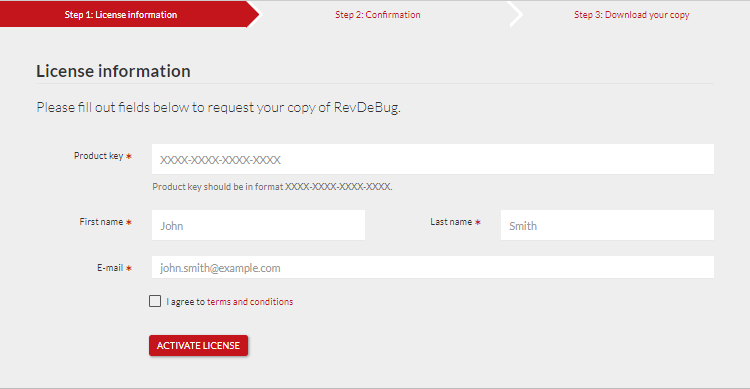 Shortly after, you will get an email with your license file attached.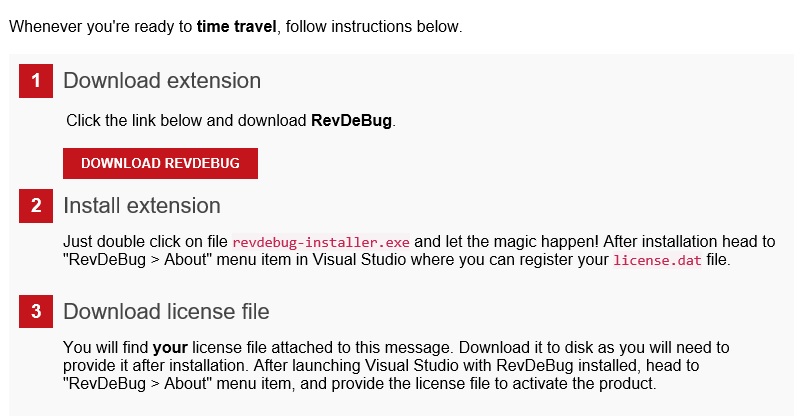 Now you can load it to RevDeBug. Go to About RevDeBug window in Visual Studio (RevDeBug Menu > About)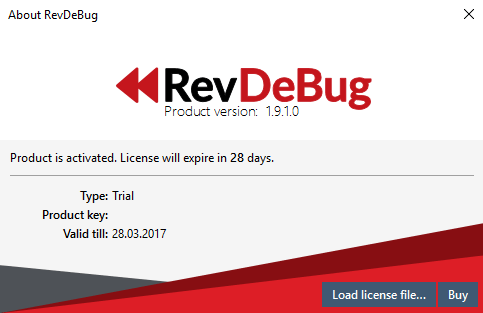 Click Load license file button

in right bottom corner and select your license.
Congratulations! You have now your own full version of RevDeBug!
Look at Quick start for tips to begin.